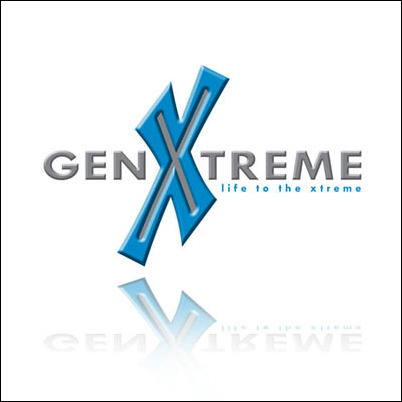 Plano, Texas (PRWEB) December 22, 2006
Ralph Oats and Cathy Oats, Founders of Wellness International Network, Ltd. (WIN), an undisputed leader in the health and nutrition industries, are pleased to announce distributors are expanding the marketing of WIN's business opportunity to younger generations.
Generation X is making its mark in the business world and changing the traditional ways business is being done. This generation includes people ages 20-40 and is proving to be just as powerful as their parents' generation, the notorious Baby Boomers. In WIN, we call this new generation -- GenXtreme. In staying current with the latest market trends, many of WIN's distributors are focusing on marketing WIN's business opportunity and products to people in this age group, especially those just entering the workforce in their early 20s. "The fact is, in South Africa, that work is becoming so scarce young people need to look at employing themselves," shares Peter Smith of Cape Town, South Africa. Kelly Sindler of Dallas, Texas also sees the importance of marketing WIN to this demographic and has begun spearheading an effort to create a network of support for other distributors doing the same. Around the globe, distributors are helping this generation realize that it's possible to own your own business and take control of your future, at any age.
A group of distributors in Holland have organized weekly meetings where they focus on meeting with prospects in this younger demographic. "The meetings, originally referred to as Junior Meetings, are held every Thursday night and are specifically meant for people around 18-25 years of age. These people are like-minded, they all want to make money and we believe they are the next generation in WIN," shares Arthur Weesie of Amsterdam, Netherlands of their plans. Why did they start these meetings? "What motivated us the most is that young people have lots of energy, communicate differently and are more open-minded. We wanted to show how easy it is to become an entrepreneur at a young age, even when you are still studying or just started your career. In Holland becoming an entrepreneur is not something you are taught at school or university for instance, so it is upon us to awaken that entrepreneurial spirit," shares Frank Weesie of Avenhorn, Netherlands. The meeting was a huge success with 87 enthusiastic people in attendance. "There was a lot of energy in the air and people seemed to like it that a group of young persons gave the meetings. This makes them feel that if we could do it, they could also do it. Young people have proven that WIN works for young persons also and that is what they saw in the meeting," shares Maaike de Wit of Nieuwerkerk, Netherlands.
About Wellness International Network, Ltd., (WIN)
A privately held company specializing in health and nutritional products, Wellness International Network, Ltd. is headquartered in Plano, Texas, with its European affiliate, WIN Worldwide BV, located in Hoofddorp, Holland and its South African affiliate, Wellness International Network S.A. (Pty) Limited, located in Johannesburg, South Africa. Founded in 1992 by Ralph Oats and his wife, Cathy; WIN operates in many countries throughout North America, Europe and Africa, and is far and away the forefront leader in global network marketing. Wellness International Network's complete nutritional line is listed in the 2007 edition of the Physicians' Desk Reference® (PDR®) for Nonprescription Drugs and Dietary Supplements, the authoritative reference for health care professionals for decades, and a number of products have been reviewed by the National Institute for Public Health and the Environment (RIVM) in The Netherlands based on International Olympic Committee (IOC) standards on behalf of The Netherlands Olympic Committee (NOC) and The Netherlands Sports Federation (NSF). Products reviewed are now listed on the 'white list,' a list of products considered safe to use by top sports athletes from all over the world. Learn more about why "It Pays to Live Well" at winltd.com.
###