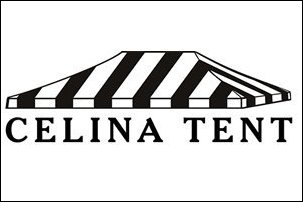 It's a huge impact on our business. We're looking probably to put on 15 to 20 (full-time) employees and expand the company's facilities
Celina, OH (PRWEB) December 19, 2006
Celina, a small, family-owned tent manufacturing company is expanding after its bid to enter the military & humanitarian tent market resulted in a $3.3 million order.
"Celina Tent is ramping up to fill a U.S. Department of Defense - Defense Logistics Agency order for 1,200 rapid-deployment shelters," said Janice Grieshop, who co-founded the company with husband Herb in 1996. "It's a huge impact on our business. We're looking probably to put on 15 to 20 (full-time) employees and expand the company's facilities," she said Monday.
The Mercer County company had about 35 employees in November 2005 when it learned it was one of several companies approved for an indefinite-delivery contract. The shelters will be manufactured at Celina Tent's state of the art heat-sealing, hot air, and RF welding facility in Celina, Ohio. Traditionally Celina Tent, Inc. / Celina Industries core business is the manufacturing and distribution of tents, accessories, and products for the event & hospitality industries. Celina Tent, Inc. has been in business for 10 years and is a women owned small business.
The DLA initially guaranteed a minimum order of $25,000. It placed an order for 10 tents in August, and then followed up with the much larger order this month, Grieshop said.
Unlike the party tents, tables, chairs, linen, heaters, and other event products the company previously specialized in, the 16-by-16 foot humanitarian tent shelters have full walls, floors, screened opening and stove vents.
Celina Tents rapid deployment shelter is a general purpose non-tactical shelter designed to offer an economical solution for humanitarian aid in the event of a natural disaster or conflict worldwide. This item will be stocked by the Defense Supply Center Philadelphia.
For purchasing information on the Rapid Deployment Shelter contact:
DLA-DSCP (Defense Logistics Agency - Defense Supply Center Philadelphia)
Robin Kirkland-Gonzales
Customer Account Specialist
Cot/Tents/Accessories
Telephone: 215-737-0388
FAX: 215-444-8143 OR 215-444-3276
Email: robin.kirkland-gonzales @ dla.mil
For more information on Celina Tent visit their website:
http://www.gettent.com/rds.htm or http://www.CelinaIndustries.com
Celina Tent, Inc.
State Route 29,
Celina, Ohio 45822-9210
419-586-3610
###