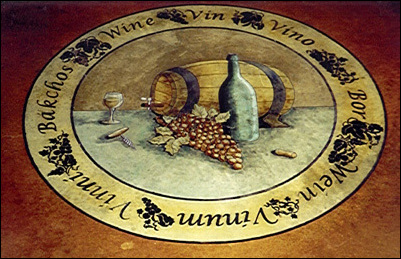 Yucaipa, CA (PRWEB) December 21, 2006
Concrete floors in all of their personalized glory are popping up in retail stores, trendy restaurants, offices, and homes everywhere. One of the most common places you'll see decorative concrete these days is under your feet, and as 2006 comes to an end, most likely it will include one of today's most popular applications--concrete staining.
The Concrete Network, the largest and most comprehensive source for concrete information anywhere in the world uncovers unlimited design options, color possibilities and technical information for enhancing your floors with concrete staining on its Web site http://www.ConcreteNetwork.com.
Staining concrete is one of the most popular applications for transforming concrete slabs. Often referred to as colored or painted concrete, homeowners, designers and builders are drawn to concrete stains because of the unique outcome that can be achieved combining colors and application techniques.
For a multitude of design ideas and coloring options check out the site's online interior concrete floors photo gallery filled examples for enhancing your interior floors from ordinary to extraordinary using this decorative technique.
Established in 1999, The Concrete Network's purpose is to educate consumers, builders, and contractors on popular decorative techniques and applications including stamped concrete, stained concrete floors, concrete countertops, polished concrete, and much more. Over 872,000 visitors researched The Concrete Network Web site in June, 2006.
The site excels at connecting buyers with local contractors in their area through its Find-A-Contractor service. The service provides visitors with a list of decorative concrete contractors throughout the U.S. and Canada, and is fully searchable by 23 types of decorative concrete work and 200 metropolitan areas throughout North America.
Photos courtesy of ArtistiCrete.
###