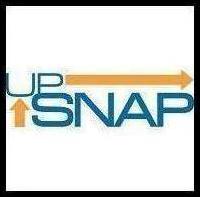 UpSNAP is delighted to partner with Sporting News to offer comprehensive sports coverage to mobile subscribers
Davidson, NC and St. Louis, MO (PRWEB) December 20, 2006
UpSNAP, Inc. (UPSN:OB -- http://www.upsnap.com), the premier provider of free mobile search and streaming mobile audio entertainment, and Sporting News, a leading sports media company, announced today a partnership to provide on-demand mobile audio broadcasts to sports fans using any mobile phone.
This new service will allow sports fans access to great sports content from Sporting News at any time from their mobile phones. The service will include shows by Troy Aikman, Hall of Fame quarterback, and acclaimed sports talk radio host Tony Bruno.
"UpSNAP is delighted to partner with Sporting News to offer comprehensive sports coverage to mobile subscribers," said Tony Philipp, UpSNAP CEO.
About Sporting News Radio
Sporting News Radio is a 24-hour sports radio network broadcasting live on stations from coast to coast. Hosts include: Tony Bruno, Troy Aikman, James Brown, Tim Brando, Arnie Spanier and Todd Wright, to name a few. Sporting News Radio is heard on over 160 stations including Boston's 1510 WWZN The Zone, Los Angeles' 1540 The Ticket KMPC, San Francisco's KNBR 1050 and Philadelphia's 950AM WPEN, Tampa's 1470 WQYK, Chicago's WSCR and Indianapolis' WNDE. Sporting News Radio is heard and seen live on SportingNews.com, XM Sports Nation Channel 143, UpSNAP, MSpot and GoTV Networks. Sporting News, is a division American City Business Journals.
Visit Sporting News Radio online at http://www.sportingnewsradio.com
About UpSNAP, Inc
UpSNAP, Inc. (NASDAQ: UPSN.OB) is the leader in mobile search and live mobile audio entertainment. With a rich library of branded multimedia content and true mobile search technology, UpSNAP addresses the unique challenges of providing a usable and functional mobile content solution for consumers. UpSNAP services include text and audio content from major entertainment companies in sports, news, music, and information.
Visit http://www.upsnap.com for more information.
Contact
Wendy Headrick
UpSNAP
704 895 4121
###