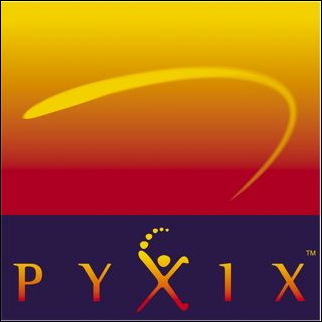 Independent Video Journalists are an integral part of the DocuPyx community, and we are proud to recognize their work
Los Angeles, CA (PRWEB) December 21, 2006
Pyxix™ Corporation, a diversified global media company, announced today the premiere of its new DocuPyx.com™ Document Channel™. Pyxix also announced the winners of the first documentary contest; these are being showcased on DocuPyx.com. Over a dozen winners were awarded cash for displaying their work.
In addition, Pyxix today announced a new comedy channel, ComedyPop.com, and an enhanced horror channel, UrbanChillers.com.
DocuPyx.com will benefit creators and viewers, observed Professor Pat Aufderheide, director of the American University's Center for Social Media, who was recently honored by the International Documentary Association. "Documentary filmmakers are searching for ways to reach new audiences over the Internet, without losing an ability to recoup their creative investment," she said.
"This documentary channel will be closely watched by both veteran and emerging filmmakers. It also promises to bring hitherto unavailable films to new viewers," Aufderheide said.
Pyxix Announces Top Winners Of Documentary Contest
Pyxix awarded the Grand Prize of its first documentary contest to Sheila Laffey for "The Last Stand--Heroes at Ballona Wetlands." The film highlights successful efforts by celebrities and ordinary citizens to save the largest natural wetlands remaining in Southern California. Ed Asner, Martin Sheen and Ed Begley, Jr. are among the activists.
Second Prize went to Kathy Huang for "Night Visions," which reflects on life and loss through the eyes of a young soldier returning from service in Iraq.
Other DocuPyx Award Winners
DocuPyx is also showing the following award-winning documentaries:
Voices Of Dissent: Activism & American Democracy, by Karil Daniels: Focuses on some of the brave citizens defending First Amendment rights and civil liberties against attempts to repress freedom to dissent.
The Sandcreek Massacre, by Donald L. Vasicek: Examines the open wound in the souls of the Cheyenne people from their perspective.
Copyright, Culture (Remixed) Volume 1 & Illegal Art, produced by Rebekah Farrugia and Jennifer Machiorlatti: Illustrates the gray areas of US copyright law and fair use by featuring the traveling "illegal art" show.
The Art Of Issa Benjamin, by Alfred Rasho: Portrays the 82 year old Assyrian calligrapher who preserved the ancient craft in his country.
Four other award winning documentaries will be shown in the future: Relative Freedom, by Anne P. Brown; And Then There Were Four, by Leah H. Bell; Perspectives, by Jeremy Guy, and Wildest Dreams, by Ron Strobel.
DocuPyx Recognizes Dutch Video Journalist For His Work In Africa
"Independent Video Journalists are an integral part of the DocuPyx community, and we are proud to recognize their work," said Pyxix CEO Amit Tripathi. "Our featured video journalist, Ruud Elmendorp, has won numerous professional awards for his news and current affairs reporting from Africa."
Video journalist Elmendorp is pleased that DocuPyx is enlarging the audience for video journalism. "In my opinion, the opportunities for documentaries via the Internet are still unexplored. DocuPyx is trying to change that, and I am honored to be part of the effort," he said.
Three of Elmendorp's video reports are now showing on DocuPyx.com:
Joseph Kony, Sudan: First press interview given by the elusive leader of the Lord's Resistance Army.
Night Commuters, Uganda: Tens of thousands of children travel hours every night to sleep in town and escape abduction by child soldier forces.
Kenya Drought: 3.5 million people in Kenya are facing starvation due to prolonged drought.
DocuPyx plays autobiographical work at P.O.V. Life
"Connecting the world through individual perspectives is vital for our mission," noted Tripathi. "The P.O.V. Life section provides professionals and new filmmakers an online space to show more personal and autobiographical works."
Now showing on P.O.V. Life are:
The Telling Takes Me Home, by Heather Caravan: Celebrates the music of Guy and Candy Caravan and their contribution to the Civil Rights movement.
Our Pride: The Spirits of Black Japanese in Georgia, by Yohei Suzuki: Shows how biracial individuals relate to Japanese- and African-Americans.
Aldo's America, by Allison Melody Biggar: Traces a young man's struggle to survive in a world that considers him illegal, but he considers home.
About Pyxix
Pyxix™, a diversified media company, harnesses content, technology and services to create and deliver high quality original creative content. Pyxix, pronounced "pik-ses," produces feature films, short films, video clips, scripts, education, documentaries and commercial programs for traditional, online and mobile entertainment. For more information, visit http://www.pyxix.net.
Attachments:
DocuPyx Trailer (1.9 MB; Requires QuickTime)
Press contact:
Hellena Smejda
Pyxix PR Director
+1 (352) 875-8156 (Florida)
###