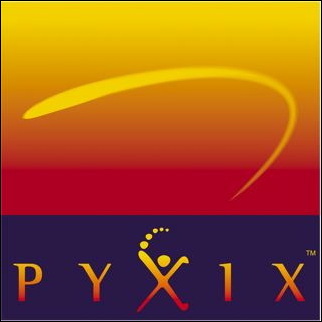 DocuPyx.com improves communication, awareness and understanding among diverse peoples by virtually connecting the artist to the audience
Los Angeles, CA (PRWEB) December 21, 2006
Pyxix™ Corporation, a diversified global media company, today announced three new entertainment channels: DocuPyx.com™, ComedyPop.com™ and UrbanChillers.com™.
Pyxix Launches Documentary Channel - DocuPyx.com™
In introducing DocuPyx.com, Pyxix CEO Amit Tripathi observed that documentaries are the ultimate reality show, and the Internet the ultimate distribution channel.
"DocuPyx.com improves communication, awareness and understanding among diverse peoples by virtually connecting the artist to the audience," Tripathi said.
The premiere of DocuPyx.com™ Documentary Channel™ showcases winners of the first DocuPyx contest. Over a dozen filmmakers were awarded cash for displaying their work on the new broadband channel.
The Grand Prize was won by the documentary "The Last Stand--Heroes at Ballona Wetlands" by Sheila A. Laffey. The film highlights successful efforts by celebrities and ordinary citizens to save the largest natural wetlands remaining in Southern California. Ed Asner, Martin Sheen and Ed Begley, Jr. are among the activists.
Second Prize was won by the film "Night Visions" by Kathy Huang. The film reflects on life and loss through the eyes of a young soldier returning from service in Iraq.
DocuPyx will benefit both creators and viewers, observed Professor Pat Aufderheide, director of the American University's Center for Social Media, who was recently honored by the International Documentary Association.
"Documentary filmmakers are searching for ways to reach new audiences over the Internet, without losing an ability to recoup their creative investment. This documentary channel will be closely watched by both veteran and emerging filmmakers. It also promises to bring hitherto unavailable films to new viewers," Professor Aufderheide said.
"Pyxix is on the cutting edge of experimentation with new business models for online platforms," she added.
Pyxix Introduces ComedyPop.com
Pyxix is introducing a new broadband comedy channel, ComedyPop.com, and inviting artists from around the world to submit their comedy material. Suggested material spans the whole range of comedy, including satire, stand-up comedy, improvisation, and political humor, among others. Anyone with original funny content of high quality is encouraged to participate. ComedyPop.com will pay up to $250 for work that meets the company's high standards. For details about the new comedy channel and instructions on how to submit material, visit http://www.ComedyPop.com.
Pyxix Enhances UrbanChillers.com
Pyxix is enhancing its horror channel, UrbanChillers.com, and releasing a brand new site in January. Since 2001, the popular site has drawn millions of viewers from around the world. The new UrbanChillers will have a new look and more advanced interactive features. Pyxix also announced that UrbanChillers.com is extending its Scary Audio Tale Contest until January 15. The winners will be announced on the new site. For contest rules, visit http://www.UrbanChillers.com.
About Pyxix Corporation
Pyxix Corporation, a Los Angeles based diversified media company, harnesses content, technology and services to create and deliver high quality original creative content. Pyxix, pronounced "pik-ses," produces feature films, short films, video clips, scripts, education, documentaries and commercial programs for traditional, online and mobile entertainment. For more information, visit http://www.pyxix.net.
Press contacts:
Hellena Smejda
PYXIX PR Director
+1 (352) 875-8156 (Florida)
###