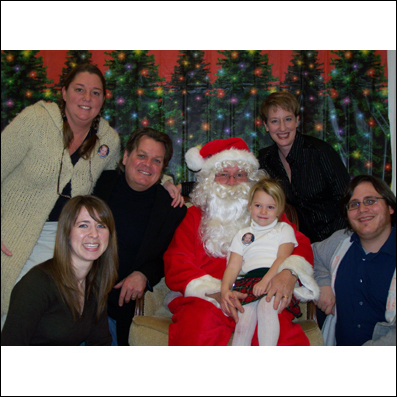 New York, NY (PRWEB) December 21, 2006
When STAR 99.1 announced the start of their annual Christmas Prayers program, letters poured in to the station with requests for help. The event, which solicits letters from listeners detailing families in need, covered a two week period in December.
Each morning Johnny Stone, Morning Show Host of Johnny Stone in the Morning, read a pre-selected letter on the air describing various stories of struggle and illness. As each family then spoke with the morning show about their Christmas Prayers, STAR 99.1 was ready with the answers to those prayers.
Calls and emails to help some of our families began to come in to the station from listeners who were moved to tears as each story unfolded. One family in particular suffered the loss of their 21 month old son to bacterial meningitis. With no money to cover the cost of his medical treatment or his funeral, STAR 99.1 arranged to fly in Mark Harris for a benefit concert to help defray the financial hardship on this family. Marks song, "Find Your Wings" was of special meaning to the mother of this young child.
Still, other families were supplied with more tangible things. One family with newborn quadruplets received diapers, formula and other fun goodies, in fours, of course. All recipients were treated to a reception in their honor, where they received their gifts and had some fun with STAR 99.1 personalities, as well as a visit from the big guy in the red suit.
WAWZ, STAR 99.1 is a service of Pillar of Fire which also owns stations in Cincinnati, Ohio and Denver, Colorado.
Contact:
Stacey Stone - Director of Promotions
(732) 713-7096
(732) 469-0991 X3102
###