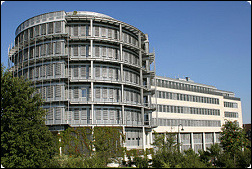 The combined market strength of StepStone and ExecuTRACK – particularly in Europe where both companies are market leaders – will provide our customers with access to an unrivalled range of products and services from one single company
Düsseldorf / London (PRWEB) December 22, 2006
StepStone, the leading European provider of e-recruitment software and services, today announces a binding agreement to acquire ExecuTRACK, a market-leading vendor of strategic talent management solutions.
The acquisition extends StepStone's product and services offerings to support each element of the recruitment and retention process from initial pre-hire attraction of candidates, through on-boarding to total talent management of employees post-hire.
When combined, StepStone and ExecuTRACK will have over 13,000 customers supported by nearly 600 employees. The company will have office locations in 13 countries as well as distributors and partners in a further 20 countries, providing one of the most comprehensive sales and support organisations in the sector.
The purchase price is €32 million, payable in a combination of cash, loan notes and shares. The shares are expected to represent a quarter of the price and will be released over three years. ExecuTRACK revenue for 2006 is expected to be in the range of €11 million to €12 million with positive EBITDA. The acquisition is expected to be EBITDA accretive in 2007.
"The combined market strength of StepStone and ExecuTRACK – particularly in Europe where both companies are market leaders – will provide our customers with access to an unrivalled range of products and services from one single company," StepStone Chief Executive Officer (CEO), Colin Tenwick, said.
"Our combined strength and blue chip customer base of national and international companies positions us to increasingly extend our sales, support and delivery capability worldwide where there is significant demand for innovative e-recruitment and talent management software. With our successful track record of delivering local solutions globally, we are uniquely placed to fully exploit this opportunity."
ExecuTRACK will continue to be led by founder and Managing Director, Dr. Andreas Hoynigg, reporting to StepStone CEO, Colin Tenwick. In the first phase of integration the companies will look to deliver synergies in sales, customer service, marketing and eventually product development to offer a uniquely comprehensive range of e-recruitment and talent management solutions.
"As the global market leader for strategic talent management solutions, we are focused on expansion and with StepStone, we will continue to build on the considerable success that we've enjoyed to date. That success is a result of our approach to product development and we have close to 2 million users worldwide of our flagship solution, ETWeb™. With StepStone, we will combine our strengths to continue to increase our global market share," Dr. Hoynigg said.
ExecuTRACK has consistently increased its revenue across 20 consecutive quarters and has generated positive net income annually for the last five years. The 100% web-based solution ETWeb™ Enterprise – developed with over 20 years of experience - is the best of breed solution for analysing and organising all areas of human capital including career and succession planning; performance management; and training. Customers of ETWeb™ Enterprise include McDonalds, Siemens, DHL, Cable & Wireless, Mitsubishi Motors, Lufthansa and Bayer.
Listed on the Oslo Stock Exchange (Ticker STP), StepStone is recognised as a leader in the growing sector of online e-recruitment products and solutions. It provides e-recruitment software and associated consultancy as well as some of the largest and most successful public job boards throughout Europe. StepStone's e-recruitment solutions are produced in 10 languages and multinational customers include Virgin Atlantic, Louis Vuitton, Verizon, Marriott, AstraZeneca, Cadbury Schweppes, RBS and Amazon.
This press release was distributed through eMediawire by Human Resources Marketer (HR Marketer: http://www.HRmarketer.com) on behalf of the company listed above.
###