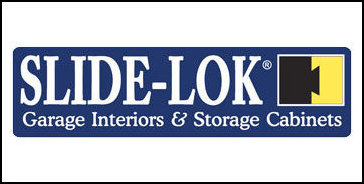 Flexmar's flooring system is more durable than existing epoxy products, giving our customers a truly superior product.
Phoenix, AZ (PRWEB) December 27, 2006
Garage cabinet and garage interiors market leader Slide-Lok introduces new fast drying garage floor coating system. Slide Lok's new garage floor coating system produces outstanding results in hours, not days.
Slide-Lok complements its signature plywood garage cabinet storage systems with the addition of a polyaspartic based garage floor coating product that provides customers with a beautifully protected floor in less than half a day. When compared to traditional epoxy floor drying times of up to four days, Slide-Lok has positioned itself to dominate the garage floor coating market by providing convenience back to the customer.
Through an agreement with Flexmar Coatings, LLC, Slide-Lok has exclusive rights to distribute polyaspartic garage floor coating systems for the garage interiors market in the United States and Canada. Jack Bracco, president of Flexmar Coatings, LLC explains, "By combining the strengths of Flexmar's flooring technology and Slide-Lok's broad dealer network, we have positioned our companies to take command of the over 800 million dollar annual garage interiors and floor coatings market." This exciting new technology allows Slide-Lok flooring applicators to apply a complete garage floor coating system in four to six hours from start to finish that can be walked on in as little as one hour and driven on within 24 hours of completion. Bracco also says, "The quick return to service and additional benefits of all-season application and high bond strength to concrete make this Flexmar Coating System truly revolutionary and unique."
Brian Strayer, president of Slide-Lok stated, " Homeowners no longer have to unpack their garage and be inconvenienced for four days to have a great looking floor. With our new floor coating system, Slide-Lok can have you back in your garage the same day and parking tomorrow." "Even more exciting," says Strayer, "Flexmar's flooring system is more durable than existing epoxy products, giving our customers a truly superior product."
For more information on Slide-Lok garage cabinets, floor coating systems, and garage storage systems and their patented and innovative design advantages, contact Slide-Lok directly at 800-835-1759 or visit them on the web at http://www.slide-lok.com.
About Slide-Lok:
Since 1977, Slide-Lok and its parent company, Bass Cabinets, have been producing high quality, durable cabinetry and home storage products. Slide-Lok's garage cabinets utilize a patented dovetail design, plywood construction, adjustable 6-way hinges, and Thermofuse doors - making Slide-Lok the quality leader in its field. Slide-Lok's dealer network includes more than 130 dealers across the United States and Canada.
For further details:
Slide-Lok Headquarters
Jason W. Jantzen
(800) 835-1759
Media Contacts:
John Rogers
(404) 419-6688
Zion & Zion (Atlanta)
Aric Zion
(602) 318-6124
Zion & Zion (Phoenix)
###