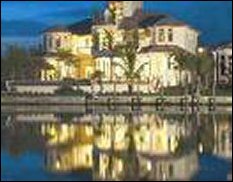 (PRWEB) December 30, 2006
A new record was reached in Sydney real estate as a waterfront home has become Sydney's most expensive real estate, selling for just over $18 million.
Real estate in Australia has been in a bit of a slump over the past few months, with South Australian Housing Minister Jay Weatherill saying that he had warned the Howard Government for the past five years about an affordability crisis.
The latest luxury home sales are ignoring this crisis and especially so for this four-bedroom home. It sits on 860sqm in Sydney's exclusive Rose Bay, on a magnificent waterfront aspect, as the prestige property market in Australia continues to boom.
Compare this sale to the top 5 Australian homes and the rest of the world:
Australian Top 5 Expensive Homes
1. A home in Mosman Park (Perth WA), was sold at an estimated $85 million in December 2006.
The property features a guest house, separate caretaker's quarters, views over the Swan River, and a private jetty with three level boatshed.
2. Mermaid Beach , Qld - $20 million
3. Rose Bay - $18 million
4. Sovereign Islands, Qld - $15 million
5. Centennial Park, NSW - $11 million
The World's Top 5 Expensive Homes
1. Windlesham, England - $122.2 million
2. Bridgehampton, New York - $75 million
3. New York, New York - $70 million
4. Malibu, California - $65 million
5. London, England - $61 million
Planning to purchase real estate Sydney Australia, or coming for a visit? Here are some helpful facts:
Electricity voltage: 240.
Units of measure: metric.
Public phones: 50-cent local calls (Sydney metropolitan area).
Phone directory assistance: 1223 (Sydney area), 1223 (Australia), 1225 (International).
Phone international dial out prefix code: 0011
Coffee: around $3.50 a cup, sometimes less, quite often more in tourist areas.
Petrol (gas) in cents per litre: approximately 120 (as at December 2006)
Emergency phone number for police, ambulance and fire is 000.
About the author:
Bruce Gow is the owner of Best Real Estate Pty Ltd, an Australian real estate agent guide.
Bruce performs search engine marketing and also owns http://www.searchengine-guy.com.au
###