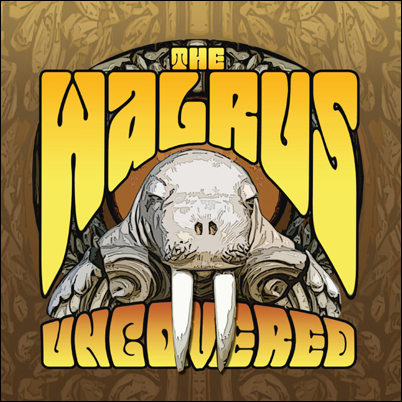 Now we're heading into new territory with this new CD of original music, and we're sure glad our fans can now get it on iTunes. Thanks, Santa!
Bellingham, WA (PRWEB) December 29, 2006
Santa Claus surprised members of the classic rock band Walrus on Christmas morning by delivering their debut CD, "Uncovered," to the iTunes store.
The new CD by The Walrus, one of the Pacific Northwest's favorite classic rock bands, is now available at iTunes where Baby Boomers and other rock 'n' roll lovers can buy a song or the whole album with their iTunes gift certificates. "Uncovered" is an album of 11 original songs in the classic rock style. With the Christmas delivery by Santa, the songs are now available for 99 cents each or $9.99 for the whole album at http://www.apple.com/itunes/.
"Uncovered," officially released Nov. 18, features rock, pop and folk vocal arrangements and harmonies reminiscent of the Beatles and Crosby Stills Nash & Young combined with classic rock melodies inspired by music from the 1960s and '70s. Because there is little new classic rock available at a time when classic rock is experiencing a resurgence, the new album's availability is a welcome gift to multi-generations of fans of rock 'n' roll.
"We were pleasantly surprised that Santa was able to deliver our new CD on Christmas morning, when lots of people have received iTunes gift certificates," says Chuck Dingée, a Walrus vocalist and guitarist who has been playing Beatles-style rock music since he saw the Beatles in Chicago in 1966. "These new songs are our holiday gift to our loyal fans and fans of classic rock everywhere."
"Sure beats getting coal for Christmas," said drummer Michael O'Neal.
The new classic rock CD is also available on CDBaby at http://www.CDBaby.com/cd/walrus; the Independent Artists Company (http://iacmusic.com/artist.aspx?id=55848); iSound.com (http://www.isound.com/walrus_wa); Bitmunk, Rhapsody, Napster, Amazon.com and at many music stores in the Pacific Northwest.
"The songwriting is solid. … Clean, in-tune harmonies combine here with catchy melodies, a solid rhythmic base and some tasteful lead work," says Entertainment News NW.
Of the 11 new songs on "Uncovered," seven were written by vocalist/guitarist Joe Young, a prolific songwriter who has played in numerous bands in the Midwest and the Northwest. Two songs were written by lead vocalist and keyboardist Jamie Shea, who has lived and gigged from Los Angeles to Seattle to Vancouver, BC., and two were written by Chuck Dingée whose acoustic guitar and rich "Beatles" voice has entertained audiences from Florida to Philadelphia and Chicago to the Pacific Northwest. Drummer Michael O'Neal and bass guitarist Walt Burkett provide the backbeat and also sing on the new tracks.
"It's fun to play songs that people know and love because it's like they own a piece of that song when they sing along and join in," says Shea. "Now we're heading into new territory with this new CD of original music, and we're sure glad our fans can now get it on iTunes. Thanks, Santa!"
Anyone with iTunes installed on a computer can go directly to the Walrus album on iTunes.
The new Walrus CD is bursting with rock harmonies and ballads about love, empowerment, cheating lovers and friendship. The songs range from "The Garden," inspired by the 1992 New Age novel, "Ishmael," and employing CSN&Y-style harmonies to the deliciously vampy "Tongue in Cheek" to the psychedelic-sounding "Gaia."
Two songs are directly inspired by the Beatles, the Walrus' favorite band to cover. Young's "Abbey Road" describes the ups and downs of rock stardom, and "Hold Your Hand" is a 92-second dance number with harmonies as crisp as The Beatles' No. 1 hit, "All My Loving" (and reminiscent of a number of early Beatles songs including, of course, "I Want to Hold Your Hand").
For more information about the Walrus and the new CD of original classic rock music, go to http://www.CDBaby.com/cd/walrus, http://www.MySpace.com/iwalrus, http://blog.MySpace.com/iwalrus/ or http://www.tusktusk.com/uncovered.
###