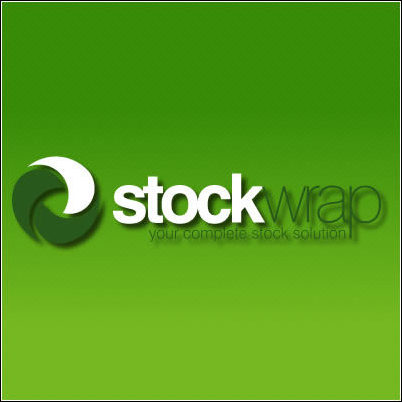 While we are still developing many more features for the program, the feedback from users so far has been fantastic. I love quotes, and one that has stayed in my mind from one of the greatest investors of our time, namely Warren Buffet, is
(PRWEB) December 28, 2006
Established in 2006, StockWrap.com is an exciting new stock portal that is offering investors from around the world access to a comprehensive stock analysis and charting program free of charge. In addition, they have provided over 1000+ pages of technical stock and investment education for free.
"StockWrap.com is all about the user. Investors and Traders should have access to comprehensive investment tools quickly and easily without having to pay ridiculous sums of money." explains Mr Timothy Davis, President and CEO of StockWrap.com "It is often very frustrating for the beginner, and even the advanced investor to find reliable and quality sources of information on the Internet, and this is why StockWrap.com is bridging the gap."
"We have developed a very advanced charting, portfolio and scanning package that we have released to the investing community free of charge. The windows desktop-based program supports almost every exchange on the planet and allows traders to review charts both online and offline with a deep level of analysis. The program's comprehensive Portfolio tools allow traders to track their investments rapidly with in-built technology for dividends, splits, consolidations and special issue calculations. Furthermore, the scanning tool has over 50 different market scans to run across any number of the 50K of stocks or 40 different exchanges." continued Tim.
"Most trading software offered on the internet today is expensive and charges for every available add-on. As a trader myself, I found it very difficult to access any free charting programs when I was first starting out - with most either having very poor interfaces or technical ability, and the larger ones requiring minimum monthly fees or brokerage accounts to even get access to any type of data or software. This is why I started StockWrap.com and this is why we have had over 1000+ downloads of the software within the first 2 weeks of launching."
Interestingly, StockWrap's free program has been widely adopted and feedback has been extremely positive. "While we are still developing many more features for the program, the feedback from users so far has been fantastic. I love quotes, and one that has stayed in my mind from one of the greatest investors of our time, namely Warren Buffet, is "Rule No.1 is Never lose money. Rule No.2 is Never forget rule No.1". So the aim of both StockWrap.com and StockWrap Express Charts (SWEC) is to stop investors spending ridiculous amounts of money on getting all the tools to invest, and rather getting them to understand what investing is, and how they can spend more money on investing itself. After all a poor workman blames his tools, and a poorer workman blames the money he spent on them."
The companies approach to Stock Education has also led many users of SWEC to offer their investment knowledge for free on the StockWrap Wiki. Tim and his team have collated all of their educational content and put it on a Wiki for users to easily access and add too. Users are able to easily sign up and add new pages where required, which has generated a lot of new content in itself. "The wiki has been a fantastic avenue for investors to learn about investing and trading. Because we have spent so much time developing and perfecting the program, it was important to also share our investment knowledge with the world to help all sorts of investors understand how the investing and the stock market works. We are now seeking to expand the website itself in order to provide users with a more interactive and community driven investing experience." says Tim.
While the website currently offers an abundance of investment information and a free stock program, it will be interesting to see how the site develops moving forward. "StockWrap is still expanding and we are always on the lookout for potential partners or program sponsors. Anyone that wants to help expand our community and would love to get involved or in contact with us is more than welcome."
To find out more about StockWrap.com or StockWrap Express Charts, visit StockWrap - Your Complete Stock Solution
For Media interviews, Contact Us
###