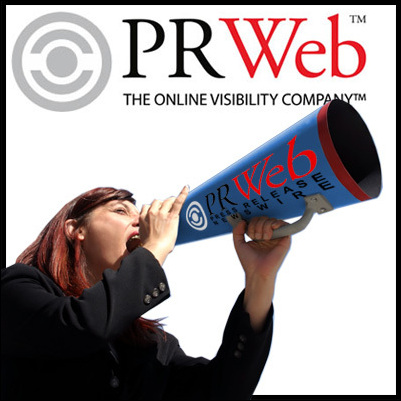 PRWeb has long been on the technology vanguard of the press release industry. Because the unique breadth of services we offer are so new to the space, the term 'evangelist' more aptly reflects the role of our customers in spreading the PRWeb message
Ferndale, WA (PRWEB) June 13, 2006
PRWeb, the leading direct-to-consumer press release newswire, opens its Evangelist program to select affiliates. The new PRWeb Evangelist program provides an industry-level Compensation program for promoting and facilitating PRWeb sales to their specific markets.
Prior to the launch of the PRWeb Evangelist program, the company provided a handful of affiliates with an incentive to promote PRWebDirect, earning commissions on services provided through PRWeb's full-service service bureau. This announcement opens the doors to the significantly more established self-service side of PRWeb.
What's in a name? "PRWeb has long been on the technology vanguard of the press release industry. Because the unique breadth of services we offer are so new to the space, the term 'evangelist' more aptly reflects the role of our customers in spreading the PRWeb message," said David McInnis, PRWeb's founder and CEO, when explaining the reason for naming the company's new affiliate program.
PRWeb's Evangelist program includes everything that affiliates seek in order to successfully promote the services of PRWeb. These include compelling online marketing content, attractive downloadable support documents and detailed back-office reporting.
In order to ensure the quality of the company's enrollment, the Evangelist program is limited during its beta launch. Companies and individuals interested in joining this program should contact Mick Jolly, PRWeb's Executive Vice-President, for consideration and compensation details. Companies that apply early will garner priority until new slots become available.
About PRWeb International, Inc.
PRWeb, The Online Visibility Company™, is recognized as the Internet's leading online news and press release distribution service worldwide. Since 1997, PRWeb has been changing the way businesses, marketing departments and public relations firms think about press releases. Once a tool used exclusively for communicating with the media, PRWeb was the first company to develop a distribution strategy around direct-to-consumer communication. PRWeb was the first company to build and offer a search engine optimized platform for press release distribution. For more information, visit PRWeb's site at http://www.prweb-inc.com.
Contacts:
Mick Jolly, Executive Vice-president
360-312-0892 ext 222
David McInnis, Founder & CEO
360-312-0892 ext 223
# # #