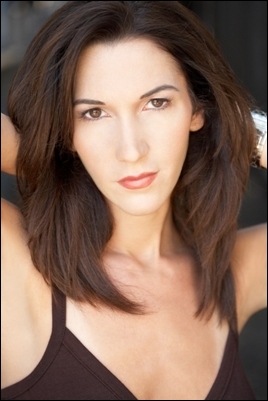 Los Angeles, CA (PRWEB) September 11, 2006
Dreamy Eyes Entertainment and Director Robert Mann have signed up-and-coming film and television star, Jennifer Sciole, to star in the role of Karyn in their reverse chick flick feature film "Shades of Love." Sciole joins the cast which includes Brian Green, JM J. Bullock, Mackenzie Astin, Bonnie Somerville, Trent Ford, and Ben Feldman. Sciole was originally in talks for a supporting role in the film, but the director and producers decided they wanted her for one of two lead females.
The film tells the story of three friends who, through a simple twist of fate, have their world turned upside down. Will (Ben Feldman) finally meets the girl of his dreams only to loose her suddenly. Lex (Trent Ford) has his heart broken when his first and only love Karyn (Sciole) betrays him by cheating on him with another man. Parker (Brian Green) is hit hard by the realization that the woman he thought he hated is getting married, and buried feelings begin to rise. Faith, conviction and love will stand trial against all odds when the Shades of Love take hold.
Production begins on Wednesday this week and continues through October at various locations between Los Angeles and Orange County. The film is being produced by Semone Roberts and the screenplay was penned by Richard J. Lee.
Sciole adds this project to a promising schedule. Two days after completing Shades of Love, Sciole will head to Vancouver to star in the Nomad Films / Hand Picked Films/ Intandem thriller "Fear Beneath," with Taryn Manning, Sean Patrick Flannery, and Joshua Jackson (in talks). Sciole will also star in Political Engagement, the $26 million project of 2 Brothers Entertainment which is schedule to start principal photography in March 2007.
###