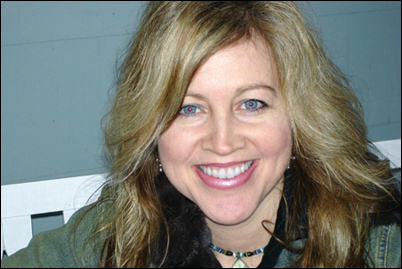 It's about a time of crisis, yes, but the song is also about possibilities and that's a good thing
Nashville, TN (PRWEB) July 21, 2006
Before 9/11, before the US-led invasion of Iraq, before the North Korea nuclear threat and the latest crisis in the Middle East; in fact, even before start of the millennium, writer Carrie Criado pondered the future.
"With technology, it could go either way. We could help each other out or all end up at war," said Criado.
Criado penciled her thoughts on paper. She then teamed up with good friend, Nashville singer/songwriter Judy Wright and together they collaborated on '21st Century.' It is a haunting song about conflict and uncertainty and yet the ray of promise that resides in children.
"I was moved by Carrie's words," said Wright, "and knew I could find just the right sound to capture and deliver the message."
Wright cut '21st Century' as a demo, performed it live at her shows and went around pitching it to record labels, but back in 1999, the song didn't seem to click.
Seven years later, Wright has decided to release '21st Century' as her latest single because she believes it will strike a chord today. The song is available as a free download through her web site at http://www.judywright.com.
"It's about a time of crisis, yes, but the song is also about possibilities and that's a good thing," said Wright.
Now living in Texas, Criado says she's just like many who are trying to make sense of all the events happening in the world.
"Watching the news can be a little overwhelming at times. I hope the song will bring people comfort in the days ahead," said Criado.
For more information on music artist Judy Wright and to hear her new single '21st Century,' please visit http://www.judywright.com.
About Judy Wright
Nashville singer/songwriter Judy Wright is an independent artist who has received international acclaim for her debut CD, Kiss Me A Lot (1999). Wright released the album on Starbaby Records, her own label, and continues to impress audiences wherever she performs. In the late 90's, she also pioneered Video Gigs OnlineTM, short performances on the Internet through her website at http://www.judywright.com. Wright's musical style embraces country, jazz, blues, and rock. Wright will release her follow up album to Kiss Me A Lot in the fall of 2006.
For more information contact:
Dan Gordon
Publicist
Starbaby Records
Phone: (615) 662-1827
###