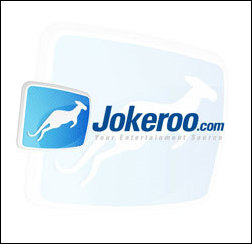 With the addition of ImageBeaver we're essentially doubling our viewer base and I'm very excited about that. However this is just the tip of the iceberg since we have even more exciting things on the plate for 2007
(PRWEB) January 3, 2007
Jokaroo Entertainment Inc, a Toronto based online entertainment firm has expanded its network to over 10 million unique visitors in December 2006. The recent acquisition of ImageBeaver.com has almost doubled the traffic in the network and has sprung Jokaroo to be one of the largest online entertainment competitors in today's market.
Imagebeaver.com was acquired on December 29th, 2006 for an undisclosed amount and has been Jokaroo's largest acquisition to date. The acquisition will provide and act as a catalyst for FileCabin.com, a competitor to Google's Youtube. Google acquired Youtube.com in November 2006 for $1.65 billion, setting precedence in the market.
Jokaroo has taken on a 2 site strategy that will see synergy between Filecabin.com (http://www.filecabin.com) and Jokeroo.com (http://www.jokeroo.com). The recent acquisition of Imagebeaver will slowly be integrated and re-branded to Filecabin.com, while offering a suite of tools that has never been offered on the internet to date.
"Youtube needs a competitor and as of today, we are it" states Chris Pavlovski, co-founder and CEO of Jokaroo. Jokaroo recently went through a brand change to "Jokeroo" noting the A changed to an E. The company name still remains as Jokaroo Entertainment Inc, but the web property has been in full effect with the E since October 15th. The recent change has been noticed by many, including Alexa Internet, marking Jokeroo.com with a comparison rank of 2,659 on December 29th.
"With the addition of ImageBeaver we're essentially doubling our viewer base and I'm very excited about that. However this is just the tip of the iceberg since we have even more exciting things on the plate for 2007," says Aleks Dugonjic, co-founder and President of Jokaroo. The development of Filecabin is slated for launch February 15th, 2007. In the meantime, Imagebeaver.com is expected to be slowly merged and branded into FileCabin.com. With Q1 already begun, Jokaroo has officially put itself into position to dominate the online video market with focus on quality and quantity.
Jokeroo.com is one the leading Entertainment websites on the market today. Founded in 2001, in the city of Brampton, Ontario, the company currently hosts over 10 million unique visitors, 100,000+ community members, and has over 3 million active email subscriptions. Jokeroo.com's primary source of revenue stems from the increase in traffic that is generated by e-mail and viral marketing. The primary market is Entertainment, and Jokeroo has continued to provide new funny videos and funny media on a daily basis either by user submitted content or through Jokeroo's means of creation.
###