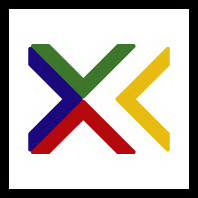 PHOENIX (PRWEB) January 3, 2007
Modavox, Inc. (OTCBB: MDVX) Internet broadcasting pioneer in producing and syndicating online audio and video, today announced it has developed a Webcast publishing technology leveraging the patented BoomBox™ video delivery system. Combined with multimedia synchronization technology, Webcast Wizard™ allows companies, organizations and individual consumers to seamlessly publish streaming audio, video, and multimedia presentations to the Internet with every collaborative feature of a professionally authored Webcast.
Webcast Wizard™ 2.0 continues Modavox's patented Web 2.0 software applications providing access for users to robust conversion, publishing and distribution fortified by Akamai's world leading content delivery network. The fully beta tested software is currently in use by Modavox clientele and will continue to be sold through Modavox Interactive direct sales. The company is also completing a consumer portal site located at http://www.webcastwizard.com which will allow customers to access, purchase, and utilize the technology.
Nathaniel Bradley, EVP of Business Development commented, "Having patented infrastructure to build upon gives Modavox a distinct market advantage as we position Webcast Wizard™ for a successful launch. The product combines our software with Akamai's network, creating powerful results for Modavox clients who now have access to secure self publishing applications allowing their Vision, Voice, and Identity to prevail as opposed to alternative models not exclusively branded, robust, or proprietary enough to exceed their expectations."
David Ide, Chief Executive Officer stated, "Self publishing models such as YouTube have received a great deal of attention over a very short time. Just yesterday, the Wall Street Journal highlighted the cost savings which may be derived through video streaming in corporate communications. Patented Web 2.0 software applications like Webcast Wizard™ not only generate revenues for Modavox, they provide our clients a low cost, highly scaleable, and robust distribution model. We fully believe our tenure in the market along with our vigorous efforts to protect and distribute our technology will be enhanced with the launch of Webcast Wizard™ 2.0."
About Modavox:
Modavox, Inc. (http://www.modavox.com), a pioneer in Internet broadcasting, producing and syndicating online audio and video, offers innovative, effective and comprehensive online tools for reaching targeted niche communities worldwide. Through patented Modavox technology, Modavox delivers content straight to desktops and internet-enabled devices. Modavox provides managed access for live and on-demand internet radio broadcasting, e-learning and rich media advertising.
Forward-Looking Statements
This release contains "forward-looking statements" for purposes of the Securities and Exchange Commission's "safe harbor" provisions under the Private Securities Litigation Reform Act of 1995 and Rule 3b-6 under the Securities Exchange Act of 1934. These forward-looking statements are subject to various risks and uncertainties that could cause Modavox's actual results to differ materially from those currently anticipated, including the risk factors identified in Modavox's filings with the Securities and Exchange Commission.
Contact:
Pilot Financial Communications Network
Rick Gean, 480-247-2142
###