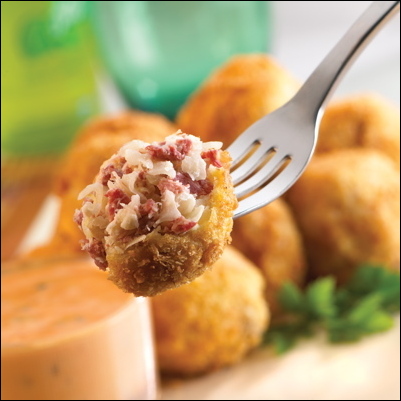 We can't all make it to Miami for the big game, but we can all create a similar festive atmosphere at home
Bear Creek, Wis. (PRWEB) January 4, 2007
When tackling the task of hosting a memorable Big Game party try changing the traditional football food fare lineup to include a little Sauerkraut in the recipe playbook.
Sauerkraut can score points with party guests by adding heartier flavor to grilled foods, finger food, appetizers, and even dips. And Sauerkraut juice can add a contemporary touch to mixed drink recipes for Dirty Martinis or Bloody Marys.
"We can't all make it to Miami for the big game, but we can all create a similar festive atmosphere at home," said Ryan Downs, co-owner of Great Lakes Kraut, the world's largest Sauerkraut manufacturer. "Part of that includes whipping up a few tasty, Sauerkraut-related recipes that will have your guests almost as excited about the food as they are about the game."
Try a little home-based tailgating with grilled brats and hot dogs topped with Hot and Spicy Sauerkraut Topping. Party guests will delight in ever-popular, easy-to-make Sauerkraut Reuben Balls. Tropical Surprise Sauerkraut Salad, Reuben Pierogies, Country Ribs and Sauerkraut, and Sauerkraut Spaghetti Salad are other sure-fire recipes to delight football party guests. See these and other football party recipes at http://www.sauerkrautnews.com.
Sauerkraut Reuben Balls
Ingredients:
1 package (8 oz.) cream cheese
2 tsp. dried onion flakes
1 package (2 lbs.) Silver Floss® or Krrrrisp Kraut® Sauerkraut, drained
16 oz. sliced deli corned beef, chopped
1¼ cup dry breadcrumbs or panko, divided
¼ cup flour
2 eggs, beaten
Vegetable oil for deep fryer
Combine cream cheese and onion flakes; add Silver Floss/Krrrrisp Kraut® or Silver Floss® Sauerkraut, chopped corned beef, and ½ cup breadcrumbs. Mix thoroughly. Shape into golf-ball sized balls. Roll balls in flour, then dip in eggs, and roll in remaining breadcrumbs. Brown in 375ºF oil for 1-2 minutes, or until golden brown. Drain on paper towels. Serve with Thousand Island dressing as dip.
Servings: 24-30 Sauerkraut Reuben Balls
Silver Floss and Krrrrisp Kraut Sauerkraut are manufactured by the world's largest Sauerkraut producer, Great Lakes Kraut Co., LLC, Bear Creek, Wis. With processing facilities in Bear Creek and Shortsville, N.Y.--the best cabbage growing regions in the world--the company combines modern technology and four generations of Sauerkraut-making expertise to produce the country's leading brands. Silver Floss canned and jarred Sauerkraut is found in the canned vegetable section of grocery stores in the East, South, and Midwest. Krrrrisp Kraut refrigerated Sauerkraut is located in the meat department at grocery stores nationwide. For more information about Great Lakes Kraut and its brands, visit http://www.sauerkrautnews.com.
###