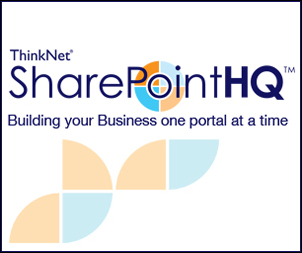 Due to growth in our SharePoint training courses and the upcoming release of SharePoint 2007, we needed to look at upgrading our training facilities. The decision was made, in September, to move into a larger office, with expanded training facilities, by the start of 2007
Toronto, ON (PRWEB) January 8, 2007
Toronto, Canada - January 8, 2007 - SharePoint HQ, a leading provider of training, consulting, web parts and solutions for Microsoft® SharePoint®, announced today the opening of its new headquarters within the Greater Toronto metropolitan area.
The new office location will provide a larger and more comfortable office environment for SharePoint HQ staff. Upgraded training facilities include a computer lab with space for up to 20 students at a time. The new office location will also allow SharePoint HQ to better serve SharePoint HQ's key consulting clients within the Greater Toronto Area.
"Due to growth in our SharePoint training courses and the upcoming release of SharePoint 2007, we needed to look at upgrading our training facilities. The decision was made, in September, to move into a larger office, with expanded training facilities, by the start of 2007," said Hans C. Leuschner, Vice President, Sales and Marketing.
The new head office location officially opened for business today and is located at:
703 Evans Avenue, Suite 668
Toronto, Ontario
M9C 5E9
Canada
Tel: 416-585-9678
Fax: 416-585-9372
About SharePoint HQ
SharePoint HQ offers training, consulting, web parts and solutions for Microsoft® SharePoint® related product and services. SharePoint HQ's goal is to help companies improve their ROI by employing SharePoint efficiently and effectively within their organization. SharePoint HQ is part of the ThinkNet Inc. group of businesses. Founded in 1990, ThinkNet Inc. has continually provided innovative solutions for businesses in a variety of industries.
Note: SharePoint HQ and the SharePoint HQ logo are registered trademarks of ThinkNet Inc. SharePoint is a registered trademark of Microsoft Corporation.
Contact Information
Website: http://www.SharePointHQ.com/
703 Evans Avenue, Suite 668
Toronto, Ontario
M9C 5E9
Canada
John A. Rice
Marketing Associate
###