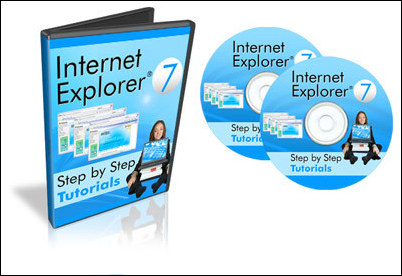 This offer represents fantastic value, after all there are not many businesses you can start for a $197 investment
London, UK (PRWEB) January 5, 2007
As the owner of one of the most visited Windows XP websites -- http://www.updatexp.com -- Marc Liron, Microsoft MVP and IT Consultant, has been using training videos to educate website visitors on how to use popular Windows software for the last three years.
After receiving emails from newsletter subscribers enquiring about licensing his unique training videos, Marc decided to setup a resale rights package that would enable other website and Blog owners to use the videos to create additional revenue streams for their businesses.
In 2006 we saw the use of Broadband become common place in both North America and Europe. This has made the use of video online a viable business model for any website or Blog.
"After reviewing all the resale rights products available I came to the conclusion there was a need for affordable and credible software training that could be offered to a limited number of website owners," said Marc Liron, "Purchasing the resale rights to products has become a popular pastime in 2006 but with the advent of broadband, purchasing the rights to Video is now a viable proposition."
Marc is offering resale rights to his popular Internet Explorer 7 and FireFox 2 training videos in his first package, complete with bonuses. But he is limiting the availability to 350 customers.
Customers will have the right to rebrand the videos and Marc is making them available in multiple formats as well as providing physical CDs that can be duplicated and sold offline.
"This offer represents fantastic value, after all there are not many businesses you can start for a $197 investment," said Marc Liron.
The packages are available for sale at http://www.marclironresale.com where visitors can also download a free report on how to monetize the training videos along with some free samples.
Marc is also offering an affiliate program available at http://www.marclironresale.com/affiliates.html that offers partners $77 for each website visitor they refer that then makes a purchase.
A future resale rights package will include exclusive training videos on Windows Vista and Microsoft Office 2007 - a potentially lucrative marketplace!
About Marc Liron
Marc Liron is an IT Consultant and has been awarded the converted Microsoft Most Valuable Professional (MVP) award four years running. Marc Liron maintains a popular Website for Windows XP users at http://www.updatexp.com where more than 500,000 unique visitors stop by each month. Marc is also the author of an eBook on the "Windows XP Registry" and the creator of "SHERLOCK - The Codec Detective!" Free software utility.
More information on the Microsoft MVP award can be found at http://www.microsoft.com/mvp and on Marc at http://www.marcliron.com
Contact Marc Liron
Marc Liron
Microsoft MVP
PO Box 903
LINCOLN
LN5 5BD
United Kingdom
Office Telephone: +44 (0)1522 560037
###