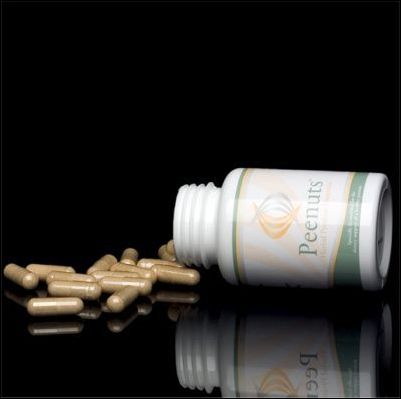 Men at Risk: A Rush to Judgment
Sarasota, Florida (PRWEB) January 5, 2007
Dr. Wheeler, Urologist and CEO of Preferred Health Resources, announced today the launch of the Peenuts® Website featuring research that validates that suppression of Prostatitis through a Prostatitis supplement formula can suppress prostate cancer. This research sponsored by Preferred Health Foundation demonstrates that men can now live with prostate cancer much like men live with Diabetes or Arthritis.
Dr. Wheeler's prospective study entitled, 'Is It Always Necessary To Cure Prostate Cancer When It Is Possible?' (Understanding the role of prostate inflammation resolution to prostate cancer evolution), has been accepted for publication in the Peer Reviewed Journal, "Clinical Interventions in Aging". The study addresses the fact that many cases of prostate cancer are over treated. Results of the study are impressive. Specifically, 87% of men studied (n=23) noted a 58% reduction in Prostate Specific Antigen (PSA) over an average of 38.5 months. Additionally, urinary symptoms (IPSS-Index) were reduced by an average of 61%, while men evaluated with EPS (expressed prostatic secretion) examinations noted a mean percentage reduction in white blood cells of 77.5%. The outcome of this study clearly validates the benefit of an effective alternative conservative therapy that may play well for the increasing numbers of prostate cancer patients who choose not to tolerate attempts at definitive curative measures and/or simply choose to follow a conservative approach when the diagnosis is made.
In an effort to prove that prostatitis resolution can prevent prostate cancer, Dr. Wheeler has announced the protocol for a Prostate Cancer Prevention Trial. Dubbed, the ProCap Trial, the study expects to begin an accrual of patients through several Veterans' Administration Hospitals in the coming year. While individual ingredients like vitamin E and Selenium have demonstrated an impact on the risk of getting prostate cancer, a formula that resolves prostatitis has never been studied with prostate cancer as an endpoint. Peenuts®, a world wide patented, synergistic blend of natural ingredients including vitamins, minerals, herbs and amino acids intended for the health of the prostate will be compared to a placebo in a randomized, double blind, age-matched study. The findings from this study are expected to alter the landscape of disease understanding. Peenuts®, was chosen for study consideration based on results from the previously discussed prospective study entitled, "Is it Always Necessary to Cure Prostate Cancer When it is Possible"?
The ability of nutritional ingredients to have an impact on the evolution of prostate cancer is well chronicled in the literature through the Alpha-Tocopherol, Beta-Carotene (ATBC) Finnish Study and through the work of Larry Clark, PhD at the University of Arizona who evaluated the benefit of Selenium on prostate cancer. Specifically, Vitamin E (50 IU) was noted to decrease the incidence of prostate cancer by 34% while Selenium (200 mcg) was noted to decrease the incidence of prostate cancer by 66%. Currently, the NCI (National Cancer Institute) is attempting to corroborate the benefit of these two ingredients separately and in combination through the Select Trial. Anticipated completion date is 2012.
Notwithstanding the benefits anticipated as outlined with the Select trial, it is postulated that if the Peenuts®, formula can suppress and/or stabilize all cases of prostate cancer as noted in the prospective study (previously discussed), it may be possible for this formula to prevent prostate cancer. The mechanism of action with the Peenuts ®, formula is believed to be associated with the resolution of prostatitis through a decrease in cellular oxidative stress validated by an improvement in EPS, the clinical diagnostic marker for prostatitis. Beyond the resolution of this disease marker with continued use, there is an expectation to experience a decrease in PSA, thereby decreasing patient anxiety while noting an improvement in voiding symptoms. As the prostate returns to health, predictable doctor visits associated with prostate disease issues are expected to decline.
About Preferred Health Resources
Preferred Health Resources was founded on principles of excellence in health as provided through awareness for proper diet, appropriate nutrition, adequate exercise, stress reduction and education. Through the relentless efforts of Ronald E. Wheeler, M.D., our physician consultant, we are dedicated to providing world class supplements validated by science and clinical research.
We believe that proper diet should be the cornerstone of health while nutritional supplementation is intended to provide the complement that diet requires to ensure a healthy lifestyle for you, the consumer. Beyond our significant scientific data and patents, the manufacturing commitment combines a GMP A-rated, pharmaceutical-like environment with state-of-the-art technology that ensures the highest quality biologically active ingredients go into every bottle before our label goes on, signifying our product is ready for the market place.
Preferred Health Resources manufactures and distributes Peenuts®, the world's most studied and accomplished nutrient formula for prostate health, UroStar®, representing an outstanding array of nutritional ingredients wrapped around the clinically proven and patented Peenuts® formula, Bladder Balance®, intended to assist female patients with interstitial cystitis and/or signs and symptoms of chronic bladder inflammation/infection, while allowing others to maintain a healthy lifestyle proactively through prevention and Nextep ™, a wonderfully crafted composite formula created to combat inflammation, including signs and symptoms of arthritis and joint stiffness common to an aging population.
Preferred Health Resources is headquartered in Sarasota, Florida. For more information, please visit our website at http://www.Peenuts.com . To receive a free copy of chapter one from Dr. Wheeler's upcoming book entitled "Men at Risk: A Rush to Judgment" discussing the relevance of the Peenuts® formula using patient case histories, please email us.
Branding and website created by Tangled Spider Design Group, Fort Lauderdale, Florida.
###