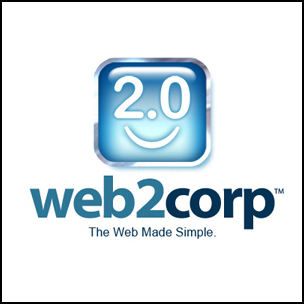 (PRWEB) January 5, 2007
Orlando, FL -- Web2Corp (OTC BB: WBTO), an innovative web 2.0 technology company, has launched AdAgencyPro.com , a complete advertising sales solution, offering marketers a single location to go to and purchase cost-per-click ads, cost-per-impression ads, cost-per-action ads, and 404 redirected traffic. AdAgencyPro.com is the first web page that allows marketers to purchase all four methods of attracting traffic to their sites.
As the first website to provide this convenient one-stop shopping to both marketers and web masters for all of their advertising and revenue-generation needs, AdAgencyPro.com combines the functionality of well-known advertising purchasing sites like AdBrite.com, Commission Junction (cj.com), and Google.com's AdSense. AdAgencyPro.com also has a powerful set of tools to track advertising revenue and return on investment, letting users see which ad generates the most traffic and how all of the ads are doing. AdAgencyPro.com is the only ad service that lets advertisers reach all of the traffic on Web2Corp's network of sites like the Chamber of Electronic Commerce (ChamberECommerce.com), Web1000.com, and YouGetIt.com.
"As Web2Corp matures and gets a larger user base, we felt it was time to offer our advertisers a more comprehensive tool that would allow them make any kind of ad buy that they like," says William Mobley, CEO of Web2Corp. "We're excited about the opportunity that this presents both our advertisers and Web2Corp."
For more information on Web2Corp or for Web2Corp's Safe Harbor Disclaimer Act Notice, visit http://www.web2corp.com.
For more information on AdAgencyPro.com, visit http://www.AdAgencyPro.com.
Contact:
Trevor Longino
Communications Director, Web2Corp
321.256.2939 (Direct)
# # #