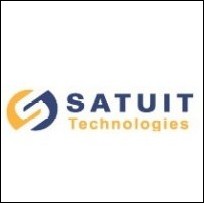 It will also help us concentrate our marketing and sales efforts in areas that make the most sense and deliver the best results
Norwell, MA; Chicago, IL (PRWEB) January 9, 2007
Satuit Technologies, Inc., today announced that Oppenheimer Investment Management LLC, (OIM) has joined the rapidly growing list of asset management firms to select Satuit as its customer relationship management (CRM) provider of choice.
OIM selected SatuitCRM following a thorough evaluation of a half dozen competing CRM solutions over several months. A key driver of the decision for OIM was the fact that, unlike other CRM solutions that proved to have limited reporting capabilities, hard to use configuration tools and were more costly, SatuitCRM was designed for the asset management industry with out-of-the-box functionality that closely mirrors the way the industry works. This enables OIM to quickly utilize the application resulting in a rapid Return-on-Investment (ROI).
OIM also liked the on-demand solution provided with SatuitCRM that allows them to get up and running quickly and with little upfront resources of people or capital. Another differentiator in the decision process was SatuitCRM's detailed marketing reports that provide a clear picture of marketing effectiveness allowing OIM to concentrate its institutional investment marketing and sales efforts to where it is most effective.
OIM is dedicated to serving the institutional asset management market, offering small cap equity, large cap core equity and a full complement of U.S. fixed-income strategies to institutional investors, including insurance companies, corporate pension plans, public pension funds, Taft-Hartley funds and foundations and endowments.
"SatuitCRM has everything we were looking for in a CRM package without any modifications," said Tim Daley, Assistant Vice President for Oppenheimer Investment Management. "It will also help us concentrate our marketing and sales efforts in areas that make the most sense and deliver the best results," Daley continued.
"We are proud to be selected by Oppenheimer Investment Management and look forward to helping them grow their assets under management through improved customer relationship management," said Karen Maguire, chief executive officer for Satuit Technologies. "It's a strong endorsement for SatuitCRM that they chose us to assist them in maintaining their current customer relationships while also helping them to find future customers in an efficient and cost effective manner."
About Oppenheimer Investment Management
Founded in December 2004, Oppenheimer Investment Management LLC (OIM) is an indirect subsidiary of Oppenheimer Holdings Inc. OIM has an independent institutional asset management process and is built on a foundation of the traditional investment firm culture with employee ownership, performance-based compensation and a horizontal management structure. For more information on OIM, visit: http://www.oppenheimerim.com/ or call Neal Wilkinson at 312-360-5626.
About Satuit Technologies
Satuit Technologies, Inc. is a global leader in sales force automation (SFA) and client relationship management (CRM) solutions the professional investment market. The company's SatuitCRM system was designed to enable asset management and hedge fund companies to increase sales, better serve their clients, master information-intensive business relationships, and reduce costs. With offices in the United States and the United Kingdom, Satuit serves clients in more than a dozen countries as well as every major financial center. For additional information on Satuit Technologies, visit: http://www.satuit.com/ or call 781.871.7788.
###