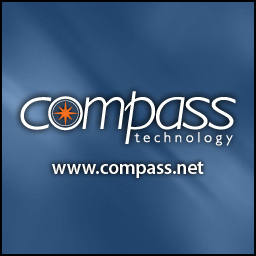 Based upon my fundraising and consulting experience
Chesapeake, VA (PRWEB) January 8, 2007
Jeff Shy has joined Compass Technology (http://www.compass.net), a Microsoft® independent software vendor (ISV) located in Chesapeake, VA, as vice president of product management. Mr. Shy joins the company with a wealth of experience in the nonprofit and educational advancement communities.
After ten years of work in the public sector, Mr. Shy founded Jeffery R. Shy Associates (JRSA), a firm dedicated to providing the most current fundraising software to the nonprofit advancement profession. JRSA was later merged with JSI FundRaising Systems (JSI). JSI achieved national prominence as one of the leading software solutions for nonprofits with an installed base of over 2,500 clients under Shy's leadership as president. During his years at JRSA and JSI, Mr. Shy brought to market the first dedicated fundraising system for mini-computers (1979). In 1991, he introduced Millennium, the first Windows-based fundraising system, which later became the first Internet-centric fundraising system in 1997. In 1995, Shy released Paradigm, another Windows-based fundraising system for smaller implementations. JSI was sold to Sage (formerly Best Software), the world's tenth largest software company where Shy remained director of product management. Recently, as president of Jeff Shy Solutions, Shy offered his vast experience to the fundraising community -- both as a fundraising consulting professional and as a systems and services provider.
"When presented with Compass Technology's next-generation fundraising and donor management solution, which is designed and developed specifically for nonprofits and built on Microsoft technology, it was obvious to me that Compass was the innovative place I wanted to be. I was waiting for 'the' next advanced constituent software solution to come along, and I found it," said Shy.
Compass president and CEO Jim Funari added, "Few people have the deep nonprofit software experience, respect in the nonprofit community, and ability to envision and deliver leading edge products. Expanding our management team with an executive of Jeff's caliber and experience enhances our ability to deliver the very best nonprofit fundraising and donor management solution."
While working with Sage, Shy managed and positioned the Millennium and Paradigm products and also directed their development with the addition of new features.
"Based upon my fundraising and consulting experience," says Shy, "I can assure fundraisers who are looking for a next-generation solution that they don't have to look any further than Compass Technology."
About Compass
Compass offers end-to-end solutions for nonprofits built on Microsoft® technology. Compass CRM™ for Fundraisers is the only complete fundraising and donor management software running entirely in Outlook and built on the Microsoft Dynamics™ CRM 3.0 platform. Compass Personalized Marketing™ for Fundraisers extends Compass CRM's campaign features into a multichannel marketing suite. Compass Analytics™ for Fundraisers provides a data warehouse and analysis/reporting tools to transform data into actionable intelligence.
Compass is a Microsoft Gold Certified Partner with offices located in Washington, DC; Nashville, TN; Virginia Beach and Chesapeake, VA.
###