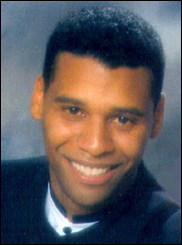 The goal is to offer black-owned businesses real opportunities to prove their worth -- not just a pat on the back. Large organizations often want to have a paternalistic relationship with black-owned businesses. They want to sponsor education programs, dinner networking events, and seminars on
Chicago, IL (PRWEB) January 8, 2007
Charity Guide today launched a national campaign to encourage African-American entrepreneurship by mobilizing corporate employees to pursue greater supplier-diversity fairness at their workplaces.
For complete details, please visit http://CharityGuide.org/diversity
African-Americans represent 13.4 percent of the U.S. population, yet they own just 5 percent of American companies and receive less than 0.5% percent of the revenue, according to government census reports. A study conducted by the University of California at Santa Cruz found that black-owned businesses are 20 percent more likely to fail within their first four years than white-owned businesses. Black-owned businesses also tend to start with less capital, and are four times more likely to be denied credit than are white-owned firms, according to the Joint Center for Political and Economic Studies.
To be proportionate with the U.S. population, black-owned businesses should account for approximately 13 percent of the spending by any American corporation. In order for that to happen, supplier diversity needs to be mandated from within.
Funded by a generous grant from Electronic Knowledge Interchange (EKI), Charity Guide's campaign calls on corporate employees to encourage their CEOs to require progress toward supplier diversity goals in both centralized and decentralized purchasing processes, by urging adoption of this four-part supplier-diversity plan:
1. Insist that at least 13% of the budget in each spending-category (e.g., information technology, accounting, finance, and legal) be awarded to black-owned firms. Require budget managers to go beyond their personal networks to find top quality black-owned businesses. Directories are provided.
2. Do business directly with black-owned businesses, not through intermediaries.
3. Extend the same respect to black entrepreneurs as you do all others. It is not necessary to tell black business owners that, "Our company is going to insist that minorities perform as well as majority firms." That's patronizing. (If prospective suppliers don't know they have to outperform their competition, then they don't deserve the contract.)
4. If a black-owned firm under-performs, fire them. But seek another black-owned firm to take their place. Managers need to know that they can't just hire any old black-owned firm, let them fail, and then go back to business-as-usual with the excuse, "We tried."
Even without a mandate, though, employees who control departmental or functional budgets are encouraged to seek-out black-owned businesses for the corporate spending they control or influence.
The campaign spokesman is Robert Blackwell, Jr., founder and president of Electronic Knowledge Interchange and Killerspin Table Tennis (both minority-owned businesses). Blackwell says, "Many in the corporate world hold an unspoken, yet persistent, view that black-owned suppliers are intellectually inferior, offering lower quality and adhering to fewer professional standards. Of course, no one says this out loud anymore," Blackwell says, "but it clearly manifests itself in organizational procurement results."
There's also a common misperception that using black-owned suppliers will mean paying higher prices, when in fact, data suggest quite the opposite: Companies using best practices for supplier diversity achieve a higher return on their procurement operations, according to a recent report by The Hackett Group.
Yet the end result is that, "Few black-owned vendors get considered for supplier roles in most corporations, particularly when it comes to professional services," Blackwell says. "The major units of government do very little, and the corporate community does almost nothing with black-owned business in any meaningful way," Blackwell asserts. "If organizations are really sincere, then where is the business? The numbers just don't add up."
"The goal is to offer black-owned businesses real opportunities to prove their worth -- not just a pat on the back. Large organizations often want to have a paternalistic relationship with black-owned businesses. They want to sponsor education programs, dinner networking events, and seminars on "how to do business." In fact, large organizations want to do everything except give real and significant business opportunities to black entrepreneurs who have prepared themselves to compete."
Charity Guide's national campaign aims to overcome these inequities. Full details are available at: http://charityguide.org/diversity
Charity Guide is a 501(c)(3) nonprofit organization based in Chicago dedicated to promoting flexible volunteerism, by inspiring and facilitating acts of kindness. Charity Guide's website, CharityGuide.org, makes it possible for busy people to make a difference at anytime, from anywhere. Charity Guide's "volunteering on-demand" approach allows even people with unpredictable schedules to volunteer for their favorite cause, including: animal welfare, children's issues, community development, environmental protection, healthcare, and poverty. The volunteer projects at CharityGuide.org can be successfully completed: in 15 minutes, in a few hours (once, or each week), or during volunteer vacations.
Electronic Knowledge Interchange (EKI) is an industry leading technology solutions provider, delivering integrated solutions that drive business performance, increase productivity, reduce costs, and improve customer satisfaction. EKI's innovative solutions help clients turn technology into a competitive advantage. EKI designs, develops, implements and manages Large Scale Applications and Application Infrastructures for some of the world's largest companies.
Robert Blackwell, Jr. is the founder and president of Electronic Knowledge Interchange (EKI) and Killerspin Table Tennis. Blackwell volunteers as a motivational speaker and serves on several Boards, including Charity Guide's Board of Advisors, The Mayor's Council of Technology Advisors, The Metropolitan Planning Commission, The Chicagoland Entrepreneurial Center, and is a member of Chicago United, which pursues sustainable diversity in business leadership.
Media contact:
Dan Shomon
312-762-7490
###