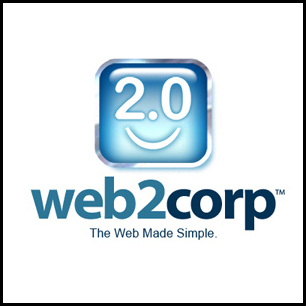 Orlando, FL (PRWEB) January 8, 2007
Web2 Corp (WBTO), a leading technology development company which specializes in the Web 2.0 sector, continues to make positive strides in both product rollouts and financial improvements. In an 8-K filing with the Securities and Exchanges Commission on Thursday, December 21, Web2 Corp disclosed that it has reduced the company's debt position by $418.634.64. This was accomplished through note-to-stock conversions including the elimination of preferred shares.
"This is a great move for Web2 Corp," says William Mobley, CEO, "By reducing our debt we're helping secure Web2 Corp's future as a company and a viable business."
Web2Corp exchanged preferred stock directly for common shares and reduced the company's debt position by 20% lowering it to $2,313,287.58
For more information about Web2Corp's 8-K filing, visit: http://biz.yahoo.com/e/061221/wbto.ob8-k.html.
About Web2Corp:
Web2Corp is a web 2.0 technology company based in the heart of Orlando, FL. With a wide variety of sites and social applications, including 10-year-old award-winning free web host Web1000.com, innovative turnkey e-commerce solution Chamber of E-Commerce (http://www.chamberecomerce.com), and leading Indian search engine and social network ByIndia.com, Web2Corp has something to offer virtually anyone on the 'net. Web2Corp is continuing to launch new sites and services over the next few months, such as JobMatchPro.com on the 19th of January, and specializes in rapid creation and adaptation of technologies to address new markets of users by creating and simplifying useful products, reducing the level of user technical skills required, and lowering prices for consumers.
For more information on Web2Corp or to read Web2Corps' Safe Harbor Act Disclaimer Notice, visit http://www.Web2Corp.com
Contact:
Trevor Longino
Communications Director, Web2Corp
407.540.0452 (Office)
321.256.2939 (Direct)
###