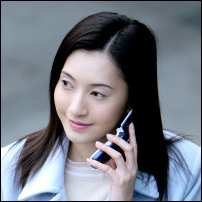 Wayne, PA (PRWEB) January 9, 2007
Adondo Corporation announces the release of their Personal Audio Link® (PAL®) Version 1.1 software. With PAL, you can use Skype, Vonage, BroadVoice and other VoIP services to hear email, traffic reports, stock quotes, and blogs on a cell phone.
PAL enables the user to hear a wide range of information read or played over any cell phone or telephone. For example, PAL can read Internet-based content such as stock quotes, weather forecasts, blogs, RSS feeds, and web pages. It can play any podcast over the phone. For Outlook users, PAL reads and navigates email just like a voice-mail system, including the ability to delete, file, reply to, or skip messages; and to skip forward or back while it's reading a message. It also can send audio emails to any Outlook contact. PAL always retrieves and acts upon current PC-based information (file, delete, etc), so no synching to a handheld device is required. Outlook updates instantly.
To hear the information available through PAL, the user just calls their own PC using Skype, Vonage, or another VoIP soft phone service that they provide; or, chose a basic VoIP service provided by Adondo (http://www.adondo.net). PAL, running on the user's PC, answers the call and then the user either presses the buttons on their phone (touch-tone control) or speaks voice commands to hear the desired information. PAL speaks using Microsoft voices or a premium voice from NeoSpeech. Even for users with expensive handheld devices (e.g., smart phones), PAL provides a safe and convenient way to get information anytime, especially while driving.
PAL software is available in three affordable editions. The Lite Edition, with Skype or other appropriate VoIP service provided by the user, is free through 2007. Lite provides access to the whole range of Internet content including traffic reports, podcasts, blogs, and stock quotes. For $4.99 per month, Standard Edition enables access to Outlook email, appointments and contact data, and the capability to voice-dial Outlook contacts. Professional Edition, priced at $9.99 per month, includes the ability to send audio emails, hear information from the user's own Excel spreadsheets, and have PAL call the user with appointment reminders and notices of the arrival of email from "hot contacts."
In addition, anyone can download and try the full-featured version of PAL with VoIP service from Adondo, completely free, for 45 days.
PAL needs no extra phone line and no special hardware or phone. Setup is a simple -- about five minutes on the PC. The software runs on a PC with broadband Internet access and Microsoft Windows XP.
Adondo Corporation develops technology for accessing information using mobile phone devices
For further information, please contact:
Kevin Loftus
(610) 964-3400 x110
# # #