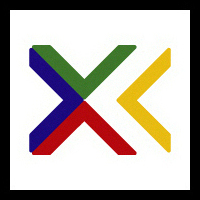 AP provides up-to-the-minute news coverage for our internet radio listeners
Phoenix, AZ (PRWEB) January 8, 2007
Modavox, Inc. (OTCBB: MDVX ) Internet broadcasting pioneer producing and syndicating online audio and video, announced its VoiceAmerica™ Network to feature Associated Press Radio News at the top of the hour on all its Internet talk radio channels. Modavox will have access to newscasts and the latest information provided by the AP covering sports, business, and entertainment. VoiceAmerica also will have access to AP's Live Special Reports and award winning Crisis Coverage.
"AP provides up-to-the-minute news coverage for our internet radio listeners," said Rich Keppler, Modavox's VP Business Development. "In addition to the enhance quality programming we developed yet another service for listeners and opportunities for our talk radio hosts."
"Radio stations of every format benefit from our new AP Radio News," said Thom Callahan, GM of AP Radio. "Station management understands the value of crisis coverage, live shots and actualities to provide the latest news and information to their audience. AP Radio News offers the flexibility and reliability to do that."
Associated Press (http://www.ap.org), the world's oldest and largest newsgathering organization, provides content to more than 15,000 news outlets with a daily reach of 1 billion people. AP's multimedia services are distributed by satellite and internet to more than 120 countries.
Modavox, Inc. (http://www.modavox.com), pioneer in Internet broadcasting, producing and syndicating online audio and video, offers innovative, effective and comprehensive online tools for reaching targeted niche communities worldwide. Through patented Modavox technology, we deliver content straight to desktops and internet-enabled devices. Modavox provides managed access for live and on-demand internet radio broadcasting, e-learning and rich media advertising.
Forward-Looking Statements
This release contains "forward-looking statements" for purposes of the Securities and Exchange Commission's "safe harbor" provisions under the Private Securities Litigation Reform Act of 1995 and Rule 3b-6 under the Securities Exchange Act of 1934. These forward-looking statements are subject to various risks and uncertainties that could cause Modavox's actual results to differ materially from those currently anticipated, including the risk factors identified in Modavox's filings with the Securities and Exchange Commission.
Media Contact
Rick Gean
480-247-2142
###