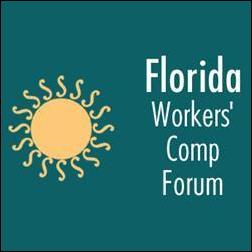 The Florida Workers' Comp Forum helps attendees find new ideas for improvement through the connections they make and best practices they share with other professionals
Charlotte, NC (PRWEB) January 10, 2007
Despite significant rate reductions from the 2003 Florida reforms, the total system workers' comp premiums, along with medical costs, are still on the rise. Employers in the United States spend $80 billion per year on workers' compensation. To help employers manage workers' comp costs, Council on Education in Management today announced the 3rd annual Florida Workers' Comp Forum. The event will be held February 21-22, 2007, in the Tampa Bay area.
If the 2003 reforms did such a great job in aligning the system and helping to reduce rates, why are total system workers' comp premiums and medical costs still on the rise? Put simply, Florida as a whole is growing, which means more employees to hire and ultimately more workers' comp issues to manage.
"The Florida Workers' Comp Forum helps attendees find new ideas for improvement through the connections they make and best practices they share with other professionals," says Tom Schroeder, Director of Product Development for Council. "It also offers the chance to interact with leading workers' comp suppliers who will showcase innovative solutions and provide practical advice on controlling workers' comp costs."
The 3rd annual Florida Workers' Comp Forum will give Florida employers straightforward answers from industry experts and will help employers devise a strategy to lower workers' comp costs and enhance current programs. Presenters will include experts from the legal, insurance, administrative, and health care fields.
Presenters scheduled to appear include:
Representative Dennis Ross
FLORIDA HOUSE OF REPRESENTATIVES
Cynthia McCormick
Director of Claims Management and Business Strategies
WALT DISNEY WORLD CO.
2007 Florida Workers' Comp Forum Chair
Rafael Gonzalez
Partner
BARRS, WILLIAMSON, STOLBERG,
TOWNSEND & GONZALEZ, P.A.
2007 Florida Workers' Comp Forum Co-chair
The Florida Workers' Comp Forum will create multiple opportunities to meet and network with industry experts and colleagues who also face challenging workers' comp issues. Top Florida organizations will provide proven tactics that have afforded them success with their workers' comp programs.
For more information, visit http://www.flwcforum.com.
For over 30 years, Council has provided high-quality employment law, workers' comp, and HR training to human resource and other business professionals across the U.S. Over one million delegates have attended our programs to date. Our events provide innovative solutions to the workplace challenges you face every day, from FMLA compliance to managing an internal investigation, and everything in between.
Media Contact:
Mike Fitton
Phone: 704-561-0255
This press release was distributed through eMediawire by Human Resources Marketer (HR Marketer: http://www.HRmarketer.com) on behalf of the company listed above.
###