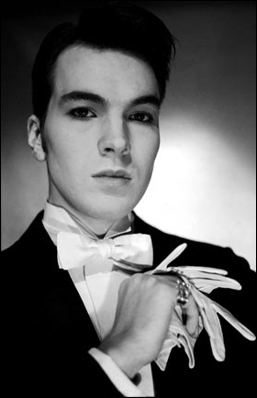 What it means to live in New Orleans
New Orleans, LA (PRWEB) January 17, 2007
"Moments in Time: New Orleans at the Crossroads" will be launched at the New Orleans Academy of Fine Arts 5256 Magazine Street New Orleans, La. on Saturday January 27, 2007 from 6-8 p.m. and run thru the end of February 2007. It will then travel to the Jazz Festival in Tarragona, Spain to open in late March of 2007 and be on display for two months at two venues. One is the large exhibition space at the Tarragona City Hall and the other is at the Metropol, which is the venue for the festivals main concerts. After this plans are in the works to continue exhibiting the exhibition throughout Europe for the rest of the spring and summer 2007 and then toward a tour in the United States in 2008 at universities and other venues.
Photographers in the exhibition include: Shannon Brinkman, Judy Cooper, Steven Forster, L.J. Goldstein, Bryce Lankard, Andy Levin, Owen Murphy, Rick Olivier, Frank Relle, Victoria Ryan, Terrence Sanders, Richard Sexton, Mark Sindler, Michael P. Smith and Jonathan Traviesa.
The theme of this exhibit is the cultural identity of New Orleans pre and post Katrina. "What it means to live in New Orleans," if you will. The goal is to showcase not only the city itself but with the most exceptional photography possible. The work is an artistic documentary style. The exhibition is to show as broad and accurate a portrait of the city as possible, meaning that the photographers venture beyond the tourist facade of the city as well.
"Moments in Time: New Orleans at the Crossroads" Photography Exhibition
presented by the New Orleans Photo Alliance
curated by:
Owen Murphy, Bryce Lankard and John Glenn
at
New Orleans Academy of Fine Arts Launch Party Saturday January 27, 2007 6-8 P.M. (BEFORE IT GOES TO SPAIN FOR TWO MONTHS)
5256 Magazine Street
New Orleans, LA 70115
504-899-8111
# # #