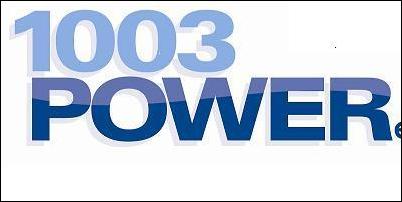 After spending years exasperated with the inadequacies associated with the industry's software, I developed a loan origination system that specifically caters to mortgage brokers and processors, eliminating lost paperwork, post it notes, and phone calls
Honolulu, HI (PRWEB) January 17, 2007
The revolutionary new web-based 1003Power System (http://www.1003power.com) will surpasses any loan origination software program on the market today. Debuting within days, this all encompassing, timesaving, easy application allows mortgage brokers and lenders flexibility to work from anywhere in the world that has Internet access. 1003Power is so concise and uncomplicated, mortgage loans can be created within seconds anytime, anyplace. There's no software to purchase, no servers to maintain. Within days of the pre-launch announcement, parent company eMortgEdge, Inc. was flooded with requests wanting to know more about the application that is alleviating the frustrations of brokers and loan processors.
"After spending years exasperated with the inadequacies associated with the industry's software, I developed a loan origination system that specifically caters to mortgage brokers and processors, eliminating lost paperwork, post it notes, and phone calls," said Donna Iwane, CEO and Founder of eMortgEdge and developer of 1003Power.
What has been created exclusively for mortgage industry professionals is proving nothing less than brilliant as clients can now easily interact online with loan officers plus have the ability to view their loan status without having to wait for phone calls or emails from their broker. Additionally this innovative technology is so versatile, it is about to set a new precedent in loan origination and processing, eliminating all the irritants and wasted time endured by both brokers and loan processors providing them with each and every tool necessary for quick, efficient work. Completely web-based, and not web-enabled, it is unlike all software programs that need to be ordered, installed and continually updated. 1003 Power is on the cusp of turning the mortgage industry inside out.
Additionally:
Multiple Viewer Capability
No Servers or VPN's Required
Unique GFE Calculator System
Mobile Access via PDA and Cell Phones
Data Protection with Secured Backup 24/7
Ability to Differentiate Between Loan Types
Automatic Data Transfer from 1st to 2nd Mortgage
And Much More!
1003 Power V1 is available at no cost for a thirty-day trial.
About eMortgEdge:
eMortgEdge Corporation is a company dedicated to providing management and time-saving tools to meet the needs of mortgage professionals. eMortgEdge develops and maintains the company's comprehensive web-based loan processing system, 1003Power Volume 1. eMortgEdge continually strengthens and improves 1003Power V1 to effectively meet the ever-changing challenges that face Mortgage industry professionals. eMortgEdge strives with one goal to continually make it better, keep it secured and safe 24/7.
For more information about the innovative 1003Power system, please contact eMortgEdge at 888.331.3131 or log onto http://www.1003power.com.
The Power is coming!
Media Contact:
Suzi Bruno
Porsha Clark
PRIME L.A. Public Relations
818.995.1290
###