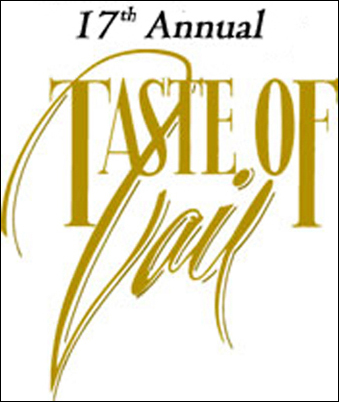 best young chefs in America
VAIL, CO (PRWEB) January 15, 2007
A trio of the culinary world's brightest stars is heading for the Colorado High Country this spring.
Organizers of America's premier wine and culinary festival, Taste of Vail, announce three celebrity chefs have been selected to participate in the 17th annual event, April 11-15. They are:
Michael Chiarello, who hosts "Easy Entertaining with Michael Chiarello" on the nationally syndicated Food Network.
Celebrating the Vail Valley's rich lifestyle, the fine dining, prestigious art galleries, fashionable shops and phenomenal skiing that have made Vail a world-class, year-round resort, Taste of Vail was created in 1990 by a group of local restaurateurs as a marketing event to showcase the resort's world-class restaurants. Now the internationally famous destination boasts more than 21 Wine Spectator award-winning restaurants, the most of any resort community in the United States. Many of them are among the nearly three dozen Vail Valley restaurants that participate in Taste of Vail every year.
Taste of Vail prides itself in being perhaps the only event of its kind in which the chefs, winemakers and winery owners -- and not their marketers, salespeople or assistants -- do the cooking and pouring themselves. Such high standards over the years have led to the festival's being ranked as one of the top three arts-and-entertainment events in the United States, in terms of quality, by the 2006 Luxury Brand Status Index events, conducted by the New York-based Luxury Institute.
Chiarello, named Chef of the Year by the Culinary Institute of America in 1995 and by Food & Wine magazine in 1985, is a true Napa Valley icon. He currently hosts "Easy Entertaining with Michael Chiarello" on the nationally syndicated Food Network and "NapaStyle" on sister-channel Fine Living Network. A California native with roots in southern Italy, Chiarello is creator of NapaStyle specialty foods and handcrafted products for kitchen, home and garden, as well as author of five cookbooks. His career includes stints as executive chef in numerous American restaurants, including Tra Vigne Restaurant in St. Helena, Calif., Caffe Museo in San Francisco, Ajax Tavern and Bump's in Aspen, Colo., and Bistecca in Scottsdale, Ariz.
Hefter has been named by Restaurant & Institutions as one of the "best young chefs in America," Best New Chef by Food & Wine magazine and Best Chef: California by the James Beard Foundation. In addition to his role at Spago Beverly Hills, Hefter oversees the menus for all of the Wolfgang Puck Fine Dining Group's restaurants, as well as Wolfgang Puck Catering and Events. Outside of the Puck empire, Hefter's path to celebrity includes some of world's finest kitchens, such as Oustaù de Baumanière and Maison Troisgros in France and San Francisco's China Moon Café.
Mackinnon-Patterson, a product of the renowned École Supérieure de Cuisine Française Ferrandi in Paris, has been recognized as one of the Top 10 Best New Chefs in America by Food & Wine magazine. In 2006, he was named one of the Chefs to Watch by Esquire and was nominated as a Rising Star at the James Beard Awards. Also in 2006, his Boulder restaurant, Frasca Food and Wine -- which he co-owns with Master Sommelier Bobby Stuckey -- was hailed by Gourmet magazine as one of the Top 50 U.S. Restaurants and given the Award of Excellence by Wine Spectator magazine.
Besides being on hand as honored guests during some of the 17th annual Taste of Vail's many events, Chiarello, Hefter and Mackinnon-Patterson will be serving up their own specialties at the festival's three Chefs' Showcase Dinners. Each dinner, hosted by a local executive chef and joined by other local chefs from restaurants throughout the Vail Valley, is a five-course, five-chef gourmet affair designed around special selections from some of the nearly five dozen participating wineries and followed by live auctions featuring rare and collector's-item bottles from the wineries.
The 17th annual Taste of Vail will feature perhaps the finest and most diverse selection of participating wineries to date, as well, tapping a preliminary list of 54 wine producers from around the world to pour the best they have to offer. Wineries from France, Spain, New Zealand, Australia and Italy join a large contingent from Oregon and, of course, the Napa Valley, Sonoma County and the north and the central coasts of California.
Despite its stature among wine and culinary festivals and a reputation for haute cuisine, the Taste of Vail is a nonprofit organization. In the past 16 years, the festival has contributed more than $330,000 to Vail Valley charities; and in 2005, in conjunction with Ritz-Carlton, the Taste of Vail donated $13,000 to the Hurricane Katrina relief fund.
For more information, visit tasteofvail.com, e-mail info@ tasteofvail.com or call 970-926-5665.
(Note: High-resolution photos available upon request)
###