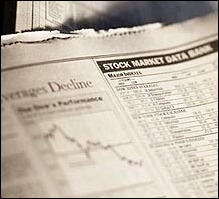 Other insurance companies have been accused of unscrupulous insurance practices
Philadelphia, PA (PRWEB) January 17, 2007
Senior citizens have probably all seen the advertisements that look much like invitations for a free lunch and investment seminar. These advertisements are found in many daily newspapers, regional weekly newspapers, senior citizen publications, or mailed to homes. After all, who can resist a free lunch and perhaps learn some investing tips. According to Anapol Schwartz shareholder, Joel Feldman, Esquire, "It is not only the contractors and identity theft scammers that seniors have to watch out for - it is also reputable insurance companies whose agents ignore their responsibilities in order to generate fat commissions."
According to the lawsuit filed on January 9, 2007 under Docket Number 27-CV07581 in Hennepin County District Court, by Minnesota Attorney General, Lori Swanson, when a 73-year-old man, Leo Stulen, contemplated using his life savings to buy a deferred annuity policy from Allianz Life Insurance Co., he asked his insurance agent what would happen if he needed some of the money to pay his wife's medical bills. The agent told him to buy an Allianz Flex-Dex Bonus annuity and assured him that the product was flexible enough to accommodate his needs. So the man used the $40,000 he had tucked away to do just that. But when he tried to dip into those funds to pay the medical bills that he knew were coming, he was informed of a whopping $6,000 surrender charge because the annuity had yet to mature.
The Minnesota Attorney General sued Allianz, accusing them of violating Minnesota law by offering and selling annuities to senior citizens that were unsuitable for their financial needs. The attorney general's suit alleges that Allianz failed to adequately disclose to senior citizens purchasing the deferred annuities that their money could be tied up for as long as 15 years; that they could not cash in their annuities early without paying a hefty penalty; and payments advertised as immediate bonuses also were not payable for up to 15 years. The suit claims Allianz failed to properly supervise the sales of such products and paid agents lucrative commissions to sell them.
Deferred annuities are investment products designed to provide income over a period of years. The investor doesn't begin receiving payments until after a certain period of time called a maturity date.
Feldman advises that a senior citizen considering a deferred annuity "needs to determine if it is the right investment vehicle. Here are a few tips that I have given to clients: (1) Senoir citizen investors should not be overly trusting and do research. A well-dressed corporate insurance agent may not look like a typical scammer but appearances can be deceiving. (2) Before signing on any dotted line and transferring life savings, seniors should get a second independent opinion just like they would for a major medical decision. (3) Seniors should do (online) research from a reputable senior advocacy or consumer group. (4) Seniors should not be pressured into making an immediate decision. "Remember," Feldman continues, "deferred annuities generate some of the biggest commissions in the investment industry but they can tie up your savings for up to 15 years and after your death, leave your heirs with large tax bills."
Since 2000, Allianz has sold more than 4,900 deferred annuities, worth about $260 million to Minnesotans over the age of 70. Allianz Life Insurance is a nationwide company and has offices in New Jersey and Pennsylvania.
The allegations made by the Minnesot Attorney general are not unique. "Other insurance companies have been accused of unscrupulous insurance practices," Feldman cautions, "as this is a problem we have seen this with other high-commission investment products."
About Anapol Schwartz P.C.
Since 1977 Anapol Schwartz has been of the nation's preeminent law firms known for landmark verdicts and settlements and for providing clients with the highest level of personalized legal services. Eleven of Anapol Schwartz's lawyers have received jury verdicts in excess of $1 million. The firm specializes in maintaining its tradition of excellence in personal injury, medical malpractice, pharmaceutical, toxic tort, class actions, construction site accidents, products liability, automobile litigation, security/investment fraud, and employment litigation.
###