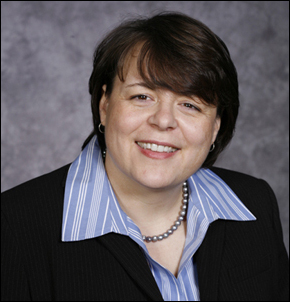 Ranae brings new ideas and insight that can directly benefit our plan members
DES MOINES, Iowa (PRWEB) January 16, 2007
ARAG®, a leading legal services provider, welcomes Ranae Zielich as its new Vice President of Product Development.
Zielich brings more than 17 years of Property Casualty product management and actuarial experience. Her responsibilities include researching and developing new products while helping to expand ARAG's legal services into new markets.
"Ranae brings new ideas and insight that can directly benefit our plan members," said David Murray, ARAG's Chief Financial Offer. "Her work helps us enhance our comprehensive services that deliver peace of mind to individuals requiring legal assistance and information."
Prior to joining ARAG, Zielich worked as an Assistant Vice President for American Modern Insurance Group. Her background includes experience with development, management and pricing for more than 20 product lines. Zielich received her bachelor's degree in Applied Mathematics from the University of Nebraska at Omaha.
About ARAG North America Inc.
ARAG (http://www.ARAGgroup.com) is the company that stands for legal protection. We've been implementing and servicing legal plans for nearly 35 years and are committed to providing quality affordable legal solutions. The A.M. Best Company assigned ARAG Insurance Company a Best's Rating of A (Excellent).
This press release was distributed through eMediawire by Human Resources Marketer (HR Marketer: http://www.HRmarketer.com) on behalf of the company listed above.
###