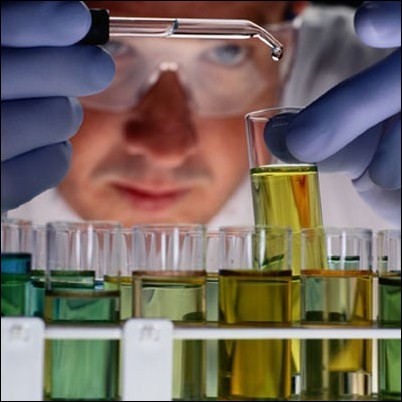 I would just like to say thank you to FLAVORx. If it wasn't for this product, I could not have made my daughter more comfortable and I would have had to take her for an unnecessary chest x-ray.
Bethesda, MD (PRWEB) January 16, 2007
FLAVORx (SAVEURx+), the industry leader in scientifically-tested and medically-designed flavorings for liquid medicine, celebrates over 10 years of its strong commitment to safety by announcing that, to date, over 40 million prescriptions have been flavored without any incidence of allergy, adverse reaction or changes in drug efficacy. The company has gone to great lengths to ensure its product safety; conducting continual stability, pH and organoleptic testing, clinical testing through pharmacy boards and has been acknowledged by the industry through its inclusion in the Accreditation Council for Pharmacy Education (ACPE) certified CE course on the use of flavoring agents. In addition to US guidelines, FLAVORx has guaranteed its safety to meet Canadian pharmacy standards for its expansion into all 10 provinces and 3 Northwest Territories.
FLAVORx flavors are FDA-approved, inert, non-allergenic, casein-free, gluten-free, dye-free, alcohol-free, sugar-free, phosphate-free and highly concentrated so only a small amount is used even for large volumes of medication. Continual chemical stability and compatibility tests show that stability and pH of medications is not affected by the addition of FLAVORx flavoring and the presence of FLAVORx does not lead to a degradation of drug activity. In addition, content analyses also show that drug activity remains present at a required level with the addition of flavoring. These examinations of FLAVORx's medication and flavoring combinations have been conducted by credited laboratories nationwide including Northview Laboratories, Dow Pharmaceutical Sciences and Probe Chemical Services.
Prior to entering Canada, FLAVORx underwent extensive clinical examination including a certification process through the University Montreal School of Pharmacy and Health Canada to be deemed a safe and effective solution to the issue of medicinal non-compliance.
"It is true that certain foods or flavors can alter certain medications, and that's why it has been so important to us to make sure that each medication in our formulary is stable with the flavor the child wants. Our formulary details each medication and flavor combination; if the combination causes instability, it is marked 'Do Not Use.' If a drug is not stable or we are unsure of instability, the drug will not appear in our formulary at all. It's our job to conduct continual safety studies and educate consumers, pharmacists, healthcare practitioners and the industry in general, that we are taking more than the necessary steps to ensure FLAVORx's safety and effectiveness," says Kenny Kramm, FLAVORx President and CEO.
In addition to continual testing and regulatory approval, FLAVORx has also expanded its scientific division to form the FLAVORx Research Institute (FRI), the technical arm of the company dedicated to taste science. It is FRI's mission to increase development success of innovative medications by ensuring superior taste compliance. Previous partners have included organizations such as GlaxoSmithKline and the HIV-Netherlands Amsterdam Thailand Research Collaboration.
Increased compliance through improved taste assures that patients are able to swallow medications and achieve treatment success, as well as improved quality of life. Sadly, in many cases, children may need to endure unnecessary procedures, additional medications and increased health risks simply because they are unable to swallow life-saving medications. According to one mother, "I would just like to say thank you to FLAVORx. If it wasn't for this product, I could not have made my daughter more comfortable and I would have had to take her for an unnecessary chest x-ray." In the case of Kramm's youngest daughter Hadley, for whom the company was started, had she not been able to swallow a life saving anti-seizure medication, her quality of life and health outcomes would have been severely reduced. As a result of Kramm's inspiration to develop a banana flavoring, Hadley has never returned to the hospital or emergency room as a result of non-compliance.
For more information, please visit http://www.flavorx.com or contact Teresa Chen at 800.884.5771 extension 234.
About FLAVORx
FLAVORx is a pharmaceutical flavoring system used by pharmacists and veterinarians nationwide to improve the palatability of liquid over-the-counter and prescription medications. To date, FLAVORx has flavored over 40 million prescriptions without any incidence of allergy, adverse reaction or changes in efficacy. FLAVORx flavors are non-allergenic, dye-free, sugar-free, phosphate-free and alcohol-free, making them safe for all patients. With over 42 flavors ranging from Bubblegum and Watermelon to Chocolate Silk Pie and Peaches 'n Cream, FLAVORx is sure to please any taste bud whether it's a child or an adult. In addition, 16 animal-inspired flavors such as Crispy Bacon and Salmon Steak help medications go down a little easier for FLAVORx's veterinary friends as well.
###