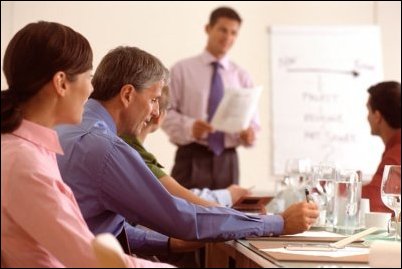 Philadelphia, PA (Vocus) January 17, 2007
The Center for Professional Innovation & Education (CfPIE) announced today that it is offering a new suite of certification programs designed to give Life Sciences personnel the comprehensive training necessary to face even the toughest compliance challenges.
Their team of leading industry experts has developed the following programs, which are available for immediate participation:
In an increasingly strict compliance environment, regulatory agencies look for documented evidence of trained personnel as an indication of conformity to guidelines and mandates. Additionally, comprehensive training programs that offer certification speak to a firm's commitment to compliance. Efforts such as these do not go unnoticed by agencies that govern the safety and quality of Pharmaceuticals, Medical Devices, Biotech and Skin/Cosmetic Products.
"There has been a paradigm shift in the way firms view compliance and how they attempt to stay compliant." says Bill Beyer, Director of Marketing for CfPIE. "As organizations look to take a proactive approach, many are finding that classroom-based training is the only viable option. Attending an online course or a conference may give someone a vague idea of what compliance is about, but it is certainly not a substitute for live instruction, small-group interaction with peers and an expert instructor who can answer complex questions in detail. Additionally, attending conferences does not typically constitute the type of training regulatory agencies require. With a full complement of certification programs, CfPIE offers its clients a unique opportunity to develop a knowledge base that will provide a comprehensive understanding of regulatory agency expectations."
As with all of CfPIE's biotech and pharmaceutical training courses, certification programs can be customized and delivered on-site at client locations worldwide. Additionally, documentation of training can be customized to the client's specific needs for any program CfPIE offers.
About CfPIE:
The Center for Professional Innovation & Education (CfPIE) is the global leader in accredited training for Pharmaceutical, Biotech, Medical Device and Skin/Cosmetics personnel. Leading industry experts conduct over 200 public and customized on-site training programs annually. Class sizes are limited to ensure individual needs are fully addressed. From discovery through commercialization, CfPIE has the biotech and pharmaceutical training curriculum to advance your staff, keep your firm compliant and improve your bottom line.
###