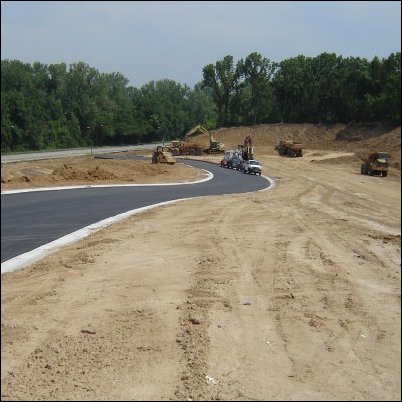 Mendota Heights, MN (PRWEB) January 19, 2007
City Capital Corporation (OTCBB:CCCN) today announced that it has signed a preliminary Letter of Intent for the acquisition of PFDC Holdings, LLC, a Kansas Limited Liability Company (hereinafter referred to as "Peregrine Falcon.") The LOI provides that City Capital will issue restricted shares of its common stock to acquire a majority interest in Peregrine Falcon, making it a consolidated subsidiary of the Company
As part of their agreement with Peregrine Falcon, the city of Kansas City, Kansas (Unified Government of Wyandotte County) provided the land for the new subdivision, and is clearing the land, putting in roads, sewage, utilities, etc. City Capital anticipates completing the first 20 homes within 12 months.
CEO Ephren Taylor said, "Peregrine Falcon is a perfect example of our focus on creating our own 'market within a market.' It's in an ideal location, located just 5 minutes north of downtown. It's an area ripe for development with upscale homes at affordable prices… 'affordable luxury.' City Capital has already secured a $900,000 bond to complete the development, marketing, and presales of Phase I. In fact, we already have prequalified buyers for several of the homes. All we're waiting on is final approval to start building."
The pre-marketing and sales initiatives have already been implemented to introduce buyers to the new development. The average home price is projected to be between $165,000 - $185,000, for a total of approximately $17 million in Phase I. In keeping with the company's philosophy, this is lower and more affordable than many of the recently built homes in the area, and well within the price range the market is currently supporting.
Hughes Development Company, Inc is a property developer, management and consulting firm located in Kansas City, Kansas for over 40 years. President and CEO Robert Hughes served as Past President of the National Society of Real Estate Appraisers, and Past Chairman of the National Association of Real Estate Brokers. The company has been involved in major real estate development across seven states. "We are excited about the possibilities of joining Hughes' heritage and experience with that of City Capital and Ephren Taylor. Mr. Taylor brings an enthusiasm and vision to urban development that has too often been lacking in the past. In addition, we believe City Capital's financial strength will allow us to accelerate the Peregrine Falcon development, and complete these affordable homes ahead of schedule. Everyone in Kansas City will benefit from Peregrine Falcon," said Mr. Hughes.
Peregrine Falcon is in the process having its financial statements audited by independent auditors, and the foregoing figures are subject to adjustment. Consummation of the transaction is subject to several significant conditions, including the completion of due diligence reviews of the business and financial condition of each party by the other, and the negotiation and execution of a definitive agreement containing additional terms and conditions acceptable to both parties and their legal counsel. No assurances can be given that a definitive agreement will be entered into or that the proposed transaction will be completed. Shareholders and others are reminded that a letter of intent only has been signed and that consummation of the transaction is subject to several conditions, and are urged not to base any decision with respect to the purchase or sale of City Capital stock on rumor or speculation.
About City Capital
City Capital Corporation (OTC:CCCN) is engaged in leveraging investments, holdings and other assets to create self-sufficiency for communities around the country and the world. City Capital currently manages diverse assets and holdings including real estate developments, such as the Kansas City (Missouri) Historic Jazz District redevelopment; buying, selling & drilling of oil & gas properties, and more.
This release contains "forward-looking statements" based on current expectations but involving known and unknown risks and uncertainties, including those described in the Company's annual report on Form 10-K for the year ended December 31, 2005, that could cause actual events or results to differ materially from the events or results described in the forward-looking statements, whether as a result of new information, future events or otherwise. The Company's plans and objectives are based on assumptions involving judgments with respect to future economic, competitive and market conditions, its ability to consummate, and the timing of, acquisitions and future business decisions, all of which are difficult or impossible to predict accurately and many of which are beyond the Company's control. Therefore, there can be no assurance that any forward-looking statement will prove to be accurate. The Company makes no undertaking to update such forward-looking statements.
Contact:
City Capital Corporation (OTCBB:CCCN)
http://www.citycapitalcorp.net
IR@ citycapitalcorp.net
877-367-1463
###