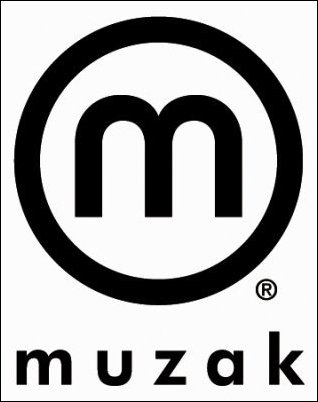 Portland, OR (Vocus) January 18, 2007
RumblefishSM, a sonic branding and music-licensing agency, signed a multiyear music branding partnership with Muzak, the world's leading business music and on hold messaging provider. As a new Muzak partner, Rumblefish will build on Muzak's "Audio Architecture" expertise to develop sound-driven branding campaigns that connect with consumers beyond the immediate business environment.
"Rumblefish is thrilled to partner with Muzak to draw on our extensive sonic branding experience to expand Muzak's services outside of the traditional brick and mortar business environment," said Paul Anthony, founder and CEO of Rumblefish. "Rumblefish campaigns engage customers on an emotional level and deepen their affinity with a given brand--much as Muzak has for more than 70 years. Our unique branding tactics such as music-on-demand Web sites, sonic logos, and impromptu street performances engage audiences in a new and unique way."
Bob Finigan, vice president of product & marketing, agrees. "Music's ability to evoke emotion is an important, often overlooked, component of branding. Muzak has long helped clients find the right music for their physical environment, whether the goal is extending shoppers' browsing time, establishing a desirable workplace mood or conveying a business personality," said Finigan. "Together with Rumblefish's sonic branding expertise, we can offer our clients additional opportunities to take music and sound beyond their physical environments and provide the comprehensive capabilities brands require."
Rumblefish will collaborate with Muzak's team of Audio Architects to design and implement cohesive sonic branding strategies across all of a company's brand touch points, including its physical environment, Web site, point-of-sale materials, customer communication, advertising and more.
About Rumblefish
Rumblefish Inc. has been a pioneer in the development of strategic sonic branding and licensing services since its founding in 1996. The multidisciplinary agency develops distinct music identities that express clients' unique brand attributes and creates sonic branding programs to enhance the customer's experience with sound. Rumblefish also recently launched the first online Music Licensing Store (MLS) to make licensing music fast, easy and affordable. MLS, "an iTunes for licensing" (Billboard, July 2006), offers a broad range of authentic, independent music for use in television programs, films, Web sites, podcasts and more. Rumblefish clients include NBC-Universal, HBO, Nike, The North Face, adidas Originals, Umpqua Bank, Red Bull, MTV, Mitsubishi and Pabst Blue Ribbon. For more information, please visit Rumblefish.com.
About Muzak
As the world's leading provider of business and workplace music, Muzak creates experiences that reach more than 100 million people daily. Some of the biggest brands in business, from Aveda to Sur La Table to Boeing, work with Muzak to enhance their brand image in 400,000 client locations. More than 80 core satellite music programs and an endless variety of custom programs are distributed around the world, from Muzak's library of more than 2 million tracks. For more information, visit Muzak.com.
###