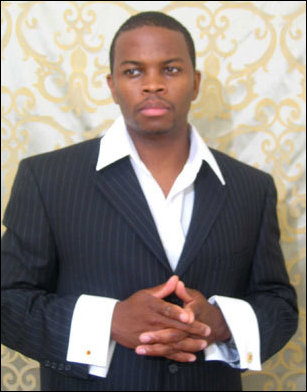 Wow, his performance was amazing, seeing him perform with all of the energy and vibrancy left me speechless.
Brooklyn, NY (PRWEB) January 19, 2007
"Let's Go" is the first EP released by The Christopher Complex on RoyalStone Records. Arranged and composed by self-taught producer, musician/songwriter The Christopher Complex. A Brooklyn, NY based artist with southern roots.
Let's Go features tracks which tells the story of courtship, romance and the freedom to love. This artist used his relationships as his muse; the experiences of a journey toward commitment. From rhythmic impulses on the dance floor in the song Dance With You to the soulful declaration of love-found in the song You're the One I've Been Looking For (All of My Life). The EP is a montage of different experiences…conjuring up feelings and imaginations, most mainstream music has seems to abandon, in its creation. "Let's Go" dares you to leave all inhibitions at the door and surrender to music that crosses genres and generations.
The Christopher Complex has appeared at Cornelia Street Café in Greenwich Village, New York, where the former host Serita Eaton exclaimed, "Wow, his performance was amazing, seeing him perform with all of the energy and vibrancy left me speechless." "He performed … with artistry, heart and possibly a gospel tinge," extolled Joanne Kontopirakis of Caribbean Life Newspaper after seeing him perform at Solomon's Porch in Brooklyn, New York.
The Christopher Complex does not follow what major labels have branded as popular music. He likes music to be different and challenging. His musical theory, both simple and involved, represents the different aspects of his complex personality.
Track #4 Tell Me What You Like is currently on the playlist on the radio show A Funk Above The Rest on KUVO FM (89.3) in Denver, Co. Internet radio shows http://www.fredio.com and http://www.phatfirmradio.com currently have him in rotation.
Vibrancy arises through symmetry of sound. Newness pervades syncopated rhythms. Overlapping time frames, to form, an understanding that, this is, funk to rock your soul.
"Let's Go" is available at CD Baby.com and Apple iTunes.
For additional information about Christopher Complex please visit
http://www.royalstonerecords.com
http://www.myspace.com/thechristophercomplex
http://www.sonicbids.com/thechristophercomplex
About RoyalStone Records:
An independent label established in 2005. RoyalStone Records is a label that understands the artist freedom of creation without conforming to specific genres. Musicians are treated professionally. Artists can utilize their talents and abilities without restraint.
Contact:
Mariama T. Dudley, Director of Public Relations
RoyalStone Records
(917) 202-9074
###