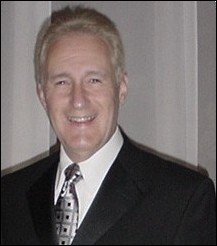 Toys are the tools that children use for their learning.
Chicago, IL (PRWEB) January 19, 2007
Educational toys and games should match key areas of a child's development to ensure well-rounded development, according to the U.S. Consumer Product Safety Commission. To help parents choose the educational tools best suited to their child's needs, KidsDadsMoms.com has developed the Skills Development Profile. This tool provides suggestions for children's educational and developmental products that can remediate or enhance cognitive, physical, emotional, and social development.
The Skill Development Profile allows parents to choose educational toys and games based on their child's needs, talents, skills, interests and learning preferences. Their Smart Matrix tool also tracks cognitive, social, emotional, and physical development for each child. These elements form a roadmap for well-rounded development.
"Before you buy any product from us, you will know everything about that product and how it will affect your child from the points of compatibility you get from our site," said Leslie Minkus, president of KidsDadsMoms.com.
Parents tend to focus on their child's physical and cognitive development. However, emotional and social development is crucial for a child's growth as well, according to the U.S. Consumer Product Safety Commission (UCPSC). "All four domains must be addressed to create play opportunities and environments in which children will thrive," said James Therrell in his Age Determination Guidelines report for the U.S. Consumer Product Safety Commission.
The Skills Development profile, put together by a group of educational psychologists, psychiatrists, teachers and superintendents, covers children from birth up to 14 years old. The profile and mapping process include suggestions for average, gifted, learning disabled, handicapped, exceptional or challenged children. "By appropriately matching the child's learning style and learning interests we can reduce or eliminate learning frustrations and increase the desire to learn," said Minkus
Educational toys and games provide a way to engage children in learning. The Teaching With Games Study by Futurelab showed six out of seven students play games at home. "Educational toys provides an opportunity to turn playtime into development," said Minkus, "Toys are the tools that children use for their learning."
Students are not the only ones who enjoy educational toys and games. Teachers identified educational games as a good way to motivate students, according to the Futurelab study. They also noted improving motor and cognitive skills as a benefit to using educational toys and games.
Parents, grandparents teachers and friends interested in mapping a child's cognitive, social, emotional and physical skills can begin their Skills Profile at http://www.KidsDadsMoms.com by clicking "Start Now" and becoming a member. Every educational toy and developmental product purchased will also receive a 10 percent member discount. Family members purchasing products through the Gift Registry for a profiled child, also enjoy the member's discount while helping to educate that child.
About KidsDadsMoms.com:
KidsDadsMoms.com helps parents, grandparents, teachers and friends provide complete, balanced educational development for their children. Their patented Skills Profile and Smart Matrix provide a road map for development by offering educational toy and game suggestions designed to further a child's growth.
Press Release Authoring and Optimization by Xeal Precision Marketing
###