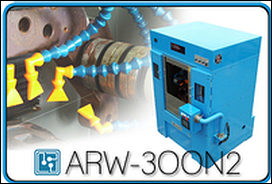 When you bring us your very difficult project and ask us to assist in its development, you can be assured that we give full attention to your specific application and dedicate all our resources to the successful completion of your process
Chicago, Illinois (PRWEB) January 20, 2007
Sheldon Player at Equipment Acquisition Resources Inc. is pleased to announce its expansion into exotic semiconductor materials and hard-to-dice substrates in our quest to aid customer applications. Sheldon Player states "When you bring us your very difficult project and ask us to assist in its development, you can be assured that we give full attention to your specific application and dedicate all our resources to the successful completion of your process".
We have the finest state of the art dicing saws available for the purpose of dicing your material to sub-micron accuracies if required. Sheldon Player promotes that "Our engineering team is readily available for design, re-work, re-design, and testing of your application. Our goals are exactly the same as yours, which is to work continuously on your application until completed in a 100% satisfactory state within the timeline allotted and within your R&D budget".
Specialty materials and brittle substrates are sometimes difficult to work with and achieve results. Sheldon Player, president of Equipment Acquisition Resources Inc., has driven his company to develop advanced technology to deal with these difficult materials.
Various applications in nano-technology have been introduced into the world of super conductors and at EAR we know how to overcome the obstacles in slicing, dicing and lapping of the materials involved. Sheldon Player has lead Equipment Acquisition Resources Inc. to be the United States distributor of P.R. Hoffman precision equipment. This move allows Player to be at the forefront of lapping technology.
http://business.knowmoremedia.com/PressReleases/release16289.php
http://www.semiconductor-technology.com/contractors/wafer/equipment/press1.html
If accuracy and speed are required in your particular process, we are fully equipped to handle the job for you. Sheldon Player has been leading the equipment industry with state of the art semiconductor manufacturing technology.
Equipment Acquisition Resources Inc. has expanded our already successful Process Engineering program to include manufacturing capabilities for dicing saws and slicing saws.
Sheldon Player at Equipment Acquisition Resources Inc. states "we are a cut above the rest and we will prove it to you by seeing your project through start to finish. We understand the importance of accuracy and currently have some of the best equipment on the market today for processing your materials".
Let Equipment Acquisition Resources Inc. create an application process to Dice or Slice your substrates, show you our proven results and then continue to process your substrates with our Extended Manufacturing Contracts.
###