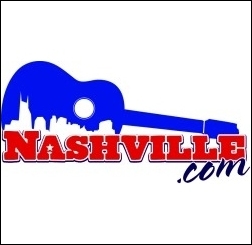 One of Nashville.com's advertising reps noticed that I was buying clickthroughs on Google for the phrase Nashville Real Estate
Nashville, TN (PRWEB) January 22, 2007
In November 2003, Nashville agent Gary Ashton (Re/Max) was looking for a unique way to market himself in the Nashville real estate market. That same year, the Castello Cities Internet Network acquired Nashville.com and began seeking advertisers.
"One of Nashville.com's advertising reps noticed that I was buying clickthroughs on Google for the phrase Nashville Real Estate," said Gary. "She thought I might be interested in taking advantage of Nashville.com's massive intuitive traffic. I came aboard for a test run and was immediately besieged with inquiries from all over the country about Nashville real estate. By November 2003 I'd been marketing myself on the Internet for a while, but I'd never experienced anything as powerful as Nashville.com."
Gary decided that he wanted to be the exclusive real estate advertiser on Nashville.com: "I offered Castello Cities more money to be their exclusive real estate advertiser and we signed a long-term contract. Later, I was shocked to discover that some of the largest real estate companies in Tennessee had passed on Nashville.com. I'll never understand why anyone in this business would let something like this slip through their fingers, but I'm certainly glad they did."
Gary's sales numbers speak for themselves. In 2004, Nashville.com inquiries were directly responsible for selling 35 properties in the Nashville real estate market. In 2005, sales more than doubled to 72 properties. In 2006, Gary's total jumped to 111 properties sold.
"I can already see that my 2007 property sales will dwarf 2006," said Gary. "We've had days this month when we've received over 40 real estate inquiries from Nashville.com. Our biggest challenge now is finding the right properties."
Besides Nashville.com, the Castello Cities Internet Network includes PalmSprings.com, Acapulco.com, LagunaBeach.com, LongBeach.com, WestPalmBeach.com, Traveler.com, Rate.com, Cost.com, Sample.com, Bullion.com, Whisky.com, Kennel.com, Daycare.com, Driven.com and GolfClub.com.
###