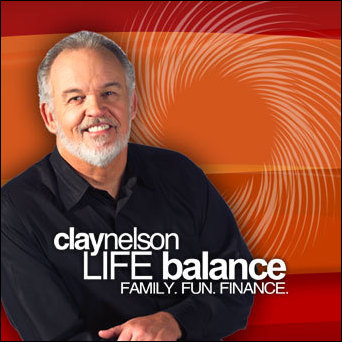 If you already have a business plan
Santa Barbara, CA (PRWEB) January 23, 2007
Many construction and remodeling businesses operate without a written business plan that will guide the company leadership and their team. Though business owners may achieve a certain degree of success running their companies this way, oftentimes this success comes at the cost of other areas of their lives.
Having spent 14 years as a contractor, and the past two decades coaching business owners in the construction industry, Clay S. Nelson knows the key elements that make a construction business successful and will address the true purpose of having a written business plan on February 8, 2007 as he presents Business Planning Basics for Today's Builder at the International Builders' Show in Orlando Florida.
"You may have grown your business, but if you don't have a written business plan for reaching the next level of success, how will you ever get there? The costs for getting there without a plan can be enormous, both on a business and a personal level." Nelson observes. "You will wear yourselves out, you will wear your families out, and you will wear your team out--your employees, subcontractors and suppliers."
Construction business owners will learn how having a well written business plan provides a path to even greater success, by creating a clear statement of what they say they want for their business, for their team and for themselves and their families. Nelson will also point out the common mistakes made when writing a business plan and how to avoid them.
"If you already have a business plan," Nelson continues, "how will it guide your company through the market trends and changes in today's construction industry if it hasn't been updated accordingly? The plan you wrote five years ago to get where you are today probably does not fit for where you want to go next."
Clay Nelson founded his company, Clay Nelson Life Balance, out of his own life philosophy: To teach what one has learned in life is the greatest gift one has to give. The company's innovative programs teach individuals and businesses how to set goals, get past what stops them from accomplishing them, and create written plans that help them attain extraordinary results.
Nelson is a contributor to Remodeling Magazine, and has been a featured speaker at many national education events and conferences, including the Central Minnesota Builders Association (CMBA) Builders' Expo, The Remodeling Show, and Custom Builder Symposium. Every year, he presents his concepts in business planning and life planning nationwide to eager participants at workshops and conventions of all sizes, as well as to listeners of his weekly KZSB AM 1290 Santa Barbara News-Press radio station talk show.
For more information about Clay Nelson's speaking schedule, and to learn more about the products and services Clay Nelson Life Balance provides for contractors and remodelers, please visit http://www.claynelsonlifebalance.com. For more information about the International Builders' Show and to register, visit http://www.buildersshow.com.
###