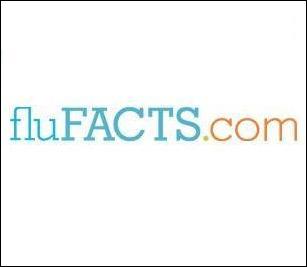 We created the fluFACTS Web site to help raise awareness about the seriousness of seasonal flu and how it can be combated, particularly among moms, who often manage the health of the entire household
Nutley, NJ (PRWEB) January 23, 2007
Roche recently introduced a new educational Web site, fluFACTS, which provides in-depth information about influenza consistent with health expert guidance, as well as fun, interactive learning tools. As flu starts packing its punch this winter, - the Centers for Disease Control and Prevention (CDC) reports flu activity in almost all of the United States - Americans can access the site to learn about things like flu symptoms; medical interventions such as vaccine and antiviral treatments; and how to track local flu activity.
"We created the fluFACTS Web site to help raise awareness about the seriousness of seasonal flu and how it can be combated, particularly among moms, who often manage the health of the entire household," said Mike McGuire, vice president, anti-infectives, Roche. "The fun and practical tools featured on the site will help engage the whole family in learning how to prevent flu, track it, identify its symptoms and minimize its spread."
Prevent the flu with fluFACTS.com
When users visit the fluFACTS home page, they are greeted by a penguin character from the movie, "Happy Feet." This "introduction" emphasizes that there is something you can do about the flu:
People should see their doctor within 12 to 48 hours if they have flu symptoms to receive a proper diagnosis and potential treatment. If taken within 12-48 hours of symptom onset (or the beginning of symptoms) antivirals can reduce the duration of the flu.
People who have been exposed to the flu can take antivirals to protect them from getting the flu.
Vaccine is the first defense against the flu. But, if someone does get the flu, they should see a doctor right away, since an antiviral medication might be an option. Prescription antiviral medications treat the virus by directly attacking it at its source.
A flu season resource
Following the introduction, visitors are prompted to click on a link to the site's Flu Tracking System, where they can sign up for E-Mail Alerts to see when there is increased flu being reported in their local zip code. The fluFACTS site also features the following elements:
o Types of Influenza
o Virus vs. Bacteria
o Cold or the Flu?
o Flu Season
o Test Your Flu Knowledge
o Influenza Statistics
o Financial Impact of the Flu
o What is a Flu Pandemic?
o Know the F.A.C.T.S.
o Symptom Checker
o Flu Vaccine
o Antivirals
o Antibiotics
o Over-the-Counter Treatments
o Non-Medical Alternatives
Know When the Flu is in Your Area
o Flu Tracker
o Flu E-mail Alerts
o Alert a Friend About the Flu
Resources for You and Your Family
o Children: The Flu's Favorite Target
o Flu in the School
About Roche
Hoffmann-La Roche Inc. (Roche), based in Nutley, N.J., is the U.S. pharmaceuticals headquarters of the Roche Group, one of the world's leading research-oriented healthcare groups with core businesses in pharmaceuticals and diagnostics. For more than 100 years, the Roche Group has been committed to developing innovative products and services that address prevention, diagnosis and treatment of diseases, thus enhancing people's health and quality of life. An employer of choice, in 2005, Roche was named one of Fortune magazine's Best Companies to Work For in America, one of the Top 20 Employers (Science magazine), ranked as the No. 3 Best Company to Work For in NJ (NJ Biz magazine), the No. 1 Company to Sell For (Selling Power), and one of AARP's Top Companies for Older Workers. For additional information about the U.S. pharmaceuticals business, visit our Web sites: http://www.rocheusa.com or http://www.roche.us.