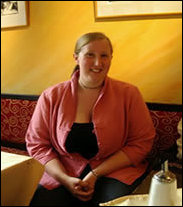 Indiana, PA (PRWEB) January 23, 2007
Plans are well underway for the 2007 Summer Honors Program at Indiana University of Pennsylvania. Entering its thirteenth year, the Summer Honors Program will bring over two-hundred high-achieving high school students from around the country to the IUP campus for a two-week college experience in July. It is an excellent opportunity for high school juniors and seniors to spend two weeks as a college student.
The Summer Honors Program is a focused academic experience with students engaging outstanding IUP faculty in over thirty hours of small-class instruction. SHP faculty are all actively engaged in their field of study--faculty teaching this summer include a former member of the Seattle Opera, a historian engaged in an underwater archeological dig off the coast of Cypress and a forensic pathologist, to name a few.
Course offerings this summer will again represent the multitude of disciplines offered at IUP. Planned courses include: investment management training, environmental ecology through applied physics, genetic engineering and a performance-based clinic for double-reed players that will include master's classes. Other class offerings include an FBI sponsored forensics course, a comparative analysis of film and literature and a fine arts studio focusing on performing arts of voice, dance and visual arts.
Students will live in Whitmyre Hall, home to the Robert E. Cook Honors College. During their stay at IUP, members of the Summer Honors Program will dine in Foster Dining Hall and participate in the campus activities available to IUP students. Access to the campus recreational facilities, fitness center, pools, tennis courts and hiking trails will also be enjoyed.
Head Counselor Mara Iverson will be returning to coordinate the Summer Honors Program again this July. Mara spent three summers as a student in SHP before enrolling at IUP. She returned to the Summer Honors Program last summer to serve as Head Counselor, a role she will continue this year.
IUP is proud to announce that the Summer Honors Program cost will not increase. The program cost of $750 includes all expenses for the two week program: housing, dining and thirty hours of university-level instruction with faculty. Limited scholarship assistance is available for both merit and need based applications. Additional information is available at http://www.iup.edu/honors/SUMMER/SUMMER.HTML
The 2007 Summer Honors Program is scheduled for July 15 - 28, 2007.
Contact us at: 1-800-487-9122 or email
Robert E Cook Honors College: http://www.iup.edu/honors
Indiana University of Pennsylvania: http://www.iup.edu
Blog at: http://robertecookhonorscollege.typepad.com/robert_e_cook_summer_hono/
###