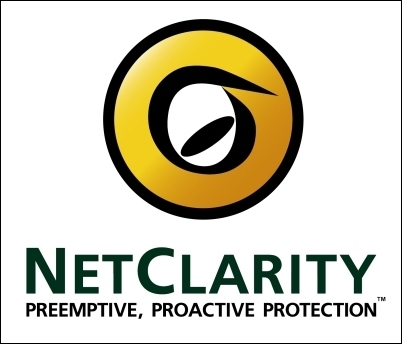 the most innovative new company
Bedford, MA (PRWEB) January 31, 2007
NetClarity, Inc., a leading provider of proactive vulnerability management and intrusion prevention network security products and services, today announced that on the heels of Best of 2006, Best Buy and Five Stars products awards by SC Magazine it has been selected to participate in the RSA® Conference 2007 Innovation Station. As a result, NetClarity will be exhibiting and showcasing its new Auditor and Protection product lines at Innovation Station, part of the agenda of RSA Conference, Feb. 5-9, 2007 at San Francisco's Moscone Center. The winner will be named "the most innovative new company" at RSA Conference 2007.
NetClarity is one of a group of companies that will be provided with a unique opportunity to showcase new products or services to a judging panel comprised of leading venture capital investors, chief security officers and industry experts. Each company will also be exhibiting in a special Innovation Station pavilion on the expo floor. As a key component of their participation, each company will pitch their business plan to the judging panel during the Innovation Station "Showdown" being held on Feb. 6 at 12 noon - 1:50 p.m. (Moscone North, Burgundy Room 123). The judging panel includes Asheem Chandna of Greylock Partners, Herbert H. Thompson of Security Innovation, Ted Schlein of Kleiner Perkins Caufield & Byers, Renee Guttmann-Stark of Time Inc., and Michael Barrett of PayPal.
"RSA Conference 2007 Innovation Station program will identify the most innovative emerging company in the information security industry. Our judging panel has selected participants based on their product innovation, promising business model, as well as potential market impact," said Sandra Toms LaPedis, area vice president and general manager of RSA Conferences. "NetClarity was selected based on its ability to not only meet the outlined criteria, but has also shown the capability to advance the industry with innovative technology."
"The RSA Conference is world renown. We're honored to be placed in the spotlight at the Innovation Station and have an opportunity to compete for the coveted title of 'Most Innovative New Company'," said Gil Roeder, Chairman & CEO, NetClarity, Inc.
About NetClarity, Inc.
NetClarity is a leading provider of vulnerability management, intrusion prevention and network admission control (NAC) products that provide preemptive, proactive network protection. The company's Auditor line of appliances has received widespread recognition, including two Best Buy Awards, 5 Star ratings, and Best of 2006 from SC Magazine and according to CRN is one of the Who's Who in NAC. Auditor enables customers to clearly see and better protect their network assets, identifying with pinpoint accuracy the root causes of data leakage, regulatory compliance gaps and network downtime using MITRE's CVE® standard. Based in Bedford, Massachusetts, NetClarity is privately held. For more information, visit http://www.netclarity.net/
For more information, please visit: http://www.rsaconference.com/2007/US/content/additional/innovation/
About the RSA Conference
RSA Conference is helping drive the security agenda worldwide with annual events in the U.S., Europe and Japan. Throughout its 16 year history, RSA Conference has consistently attracted the world's best and brightest in the field, creating opportunities for conference attendees to learn about IT security's most important issues through first-hand interactions with peers, luminaries and both emerging and established companies. As the IT security field continues to grow in importance and influence, RSA Conference plays an integral role in keeping security professionals across the globe connected and educated. For more information and conference dates, visit http://www.rsaconference.com.
RSA and the RSA Conference logo are either registered trademarks or trademarks of RSA Security Inc. in the United States and/or other countries. NetClarity, Auditor, Protection for Windows and the NetClarity logo are trademarks of NetClarity, Inc. All other marks are trademarks of their respective companies.
###