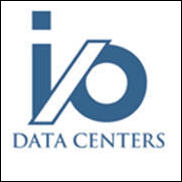 Scottsdale, AZ (PRWEB) January 23, 2007
i/o Data Centers today announced that its new state-of-the-art Tier 4 managed data center, located in the Perimeter Business Center business park in North Scottsdale, Arizona, will be fully operational by July 1, 2007. The site features 12 Mw of redundant power, standby diesel generators, and highly robust mechanical systems supporting in excess of two acres of raised floor data center space.
i/o Data Centers is the data center operations affiliate of private equity firm IO Capital, LLC. IO Capital is a $100 million firm that was established to develop up to 1 million square feet of data center space in eight to ten locations over a five year period. This same data center management team and investors developed, operated, and sold the Downtown Phoenix Technology Exchange in a 2006 transaction valued at $175 million.
Anthony Wanger, Senior Managing Director, shared "The greater Phoenix area is an ideal location for primary or secondary data center colocation needs. The Phoenix climate and geography provide a stable environment without the risks present in many other cities used for colocation, and the area is widely acknowledged to be free of earthquake, tornado, coastal flooding, hurricane or 'mega city' political risks. We have also found the power and utility infrastructure and political climate to be quite responsive."
i/o Data Centers is a completely integrated data center services firm that delivers raised-floor data center space, conditioned uninterruptible power, network neutral telecommunications access, and internet bandwidth to global standards with a single point of accountability.
i/o Data Centers and its affiliate IO Capital are able to provide superior value to clients through a proprietary process that encompasses high performance engineering, design, and construction, along with the ability to run and operate data centers by technology professionals.
About i/o Data Centers:
i/o Data Centers, based in Phoenix, Arizona, delivers Tier 4 data center, colocation, and disaster recovery services to businesses and enterprises of all sizes. Please visit i/o Data Centers on the web at i/o Data Centers.
# # #