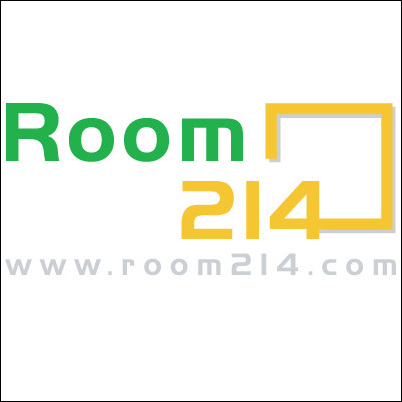 BOULDER, CO (PRWEB) January 23, 2007
Room 214, Inc., http://www.Room214.com , a leading search engine marketing and social media agency welcomes podcasting pioneer Kris Smith as Vice President, New Media.
Smith, the founder of Palegroove Studios, brings a high level of expertise in podcast production and RSS marketing to compliment Room 214's leading online marketing integration services which include podcast promotion. Room 214 now offers a simple one-stop podcast production and promotion solution for clients seeking top audio quality and high search visibility for their podcasting efforts.
"With the addition of podcasting pioneer Kris Smith, Room 214 now has one of the best known podcast production specialists in the industry. In addition, Kris brings his proprietary CastLock RSS distribution platform for podcasting, blogging, and syndicating press rooms. This means that in addition to producing high-quality podcasts, we can integrate any podcasting effort with additional RSS and high search engine visibility strategies to drive maximum exposure and awareness," explains James Clark, managing partner of Room 214.
Podcasting since 2004, Kris, along with Betsy Smith, became known for their Croncast podcast series. Together they have logged over 325 episodes with a total runtime nearing 178 hours. In 2005, Kris opened Palegroove Studios, the first podcast production company in the world. Palegroove Studios consulted and produced podcasts for many clients including MTV Networks, Alltel, Coors Light, NASCAR racing teams and NFL players. Smith has also authored articles and has been interviewed by media outlets including The New York Times, NBC, FOX, and Detroit Free Press.
Room 214 is unique search marketing and social media agency, bridging the gap between web-enabled technologies, corporate communications and brand marketing for clients that include Alltel Wireless, Sciona, Vive!, Rocky Mountain Herbals and Best Promotions. Founders James Clark and Jason Cormier have a combined 35+ years experience in web development, online marketing and public relations.
Room 214 services include:
Web Development
Search Engine Optimization
Custom Blog Development
Syndicating Press Rooms
Podcast Consulting, Production and Promotion
Pay Per Click Marketing
Optimized Press Releases
Online Article Marketing
Email Marketing
RSS Marketing
Online Reputation Management
Web Analytics and Reporting
Room 214 on the web:
http://www.Room214.com
http://www.CapturetheConversation.com
###