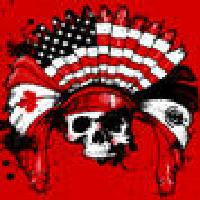 As a San Diego businessman, it has been a joy to watch SMS.ac's rapid growth. I look forward to now grow with them at a rapid pace thanks to the Revenue Booster marketing package we invested in
San Diego, CA (PRWEB) January 26, 2007
RedCloud of Syntax Records has found a unique way to earn substantial revenue off of his music utilizing the San Diego based company, SMS.ac. By uploading his music on SMS.ac, RedCloud is generating global exposure from the company's 50 million member base while capitalizing on the pay-per-use business model. And that is just the beginning.
RedCloud is currently preparing to release his third full-length Hip Hop album on Syntax Records/Koch Entertainment Distribution. RedCloud's blend of Urban Hip Hop and hard driving Rap are a stunning mix that fans have flocked to. His hits stayed at the top of the SMS.ac directory for weeks. SMS.ac will feature an exclusive remix of the song "Welcome All" from the new album "Hawthorne's Most Wanted."
"As a San Diego businessman, it has been a joy to watch SMS.ac's rapid growth. I look forward to now grow with them at a rapid pace thanks to the Revenue Booster marketing package we invested in," says Tim Trudeau, owner of Syntax Records.
SMS.ac gives musicians and filmmakers the unique opportunity to get paid for expressing themselves to a network of mobile fans worldwide.
For more information, contact Kathee Austin at 1-480-998-0246 or visit SMS.ac's website at http://www.sms.ac/.
About RedCloud:
RedCloud is a seasoned rapper from Hawthorne CA and is currently preparing for his third full length album to be released on Syntax Records/Koch later this year. RedCloud tours the U.S. 10 months out of the year performing at bars, clubs, jails, churches, festivals and Indian reservations.
About SMS.ac:
SMS.ac SMS.ac is the world's largest mobile community and marketplace, meshing together a growing, interactive society of 50 million members in 180+ countries with hundreds of mobile operators to create a global wireless communications network for the exchange of information, products and services.
Contact:
Kathee Austin
(480) 998-0246
# # #