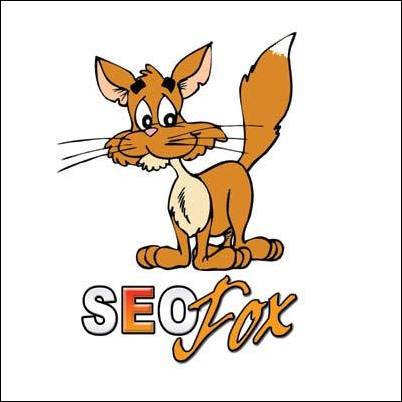 Search engine optimized press releases are to online businesses what flashy lights and big sale signs are to brick and mortar businesses. They pique people's interest and encourage some extra foot traffic to the shop. Except in the case of online stores, the foot traffic is visitors to the website
ORLANDO, FL (PRWEB) January 26, 2007
SEO Fox announces the addition of online publicity services, including press release writing and distribution, to their roster of search engine optimization and web site design packages.
Press release writing starts at $450.00, and includes distribution to more than two dozen online wire services including thru a media partner, http://www.prweb.com
Higher end packages include distribution to print and broadcast news outlets.
"Online publicity campaigns are great for smaller businesses, and especially for businesses that do not 'exist' in the brick and mortar world," said Carolyn Shelby, SEO Fox's Online Publicity Coordinator. "The press release will get picked up. Period. It's no longer a question of if; it's just a question of how many different websites will run it."
Properly optimized press releases perform a larger function than merely alerting the public of news or announcements about a business. Online press release distribution delivers news directly to search engines, news aggregators, topical news sites, and blogs, which in turn creates valuable links pointing back to the issuer's website, and generates traffic.
"We've been so pleased with the results from our own press release campaigns, we decided to offer the same service to our clients," said William Cross, CEO of SEO Fox. "The first few clients who took advantage of the service picked up hundreds of news links to their websites within the first week after their releases were sent out and saw a significant increase in visitor traffic."
"Search engine optimized press releases are to online businesses what flashy lights and big sale signs are to brick and mortar businesses. They pique people's interest and encourage some extra foot traffic to the shop. Except in the case of online stores, the foot traffic is visitors to the website," explains Shelby. "All of our clients who have given the online publicity service a try have loved it."
The biggest tricks to crafting online publicity campaigns, according to Shelby, are having something worthwhile to tell people and writing it in a way that doesn't read like a marketing brochure.
"You have to ask yourself, why does anyone care about this? How does what I have to say make people's lives better? If you can't answer that question without a lot of qualifying and explaining, it's probably not a very compelling press release and it's not going to create the kind of buzz you're looking for." Shelby adds, "The public is savvy. If your copy reads like your mom bragging to her knitting circle about how great her Johnny's business is, they'll disregard the information in press release and ultimately, they'll disregard your business. This is why businesses need and should hire professional publicists."
For more information on SEO Fox and their new online publicity services, including press release writing and distribution, please visit http://www.seofox.com/
###